February 12, 2015
Five things for pharma marketers to know: Thursday, February 12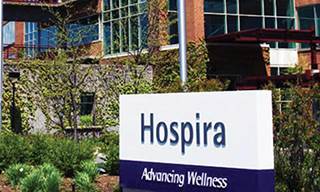 Roche's Lucentis continues to scoop up indications — and competition. Pfenex and Hospira (of the Pfizer acquisition) have announced that they are working on a Lucentis biosimilar. The collaboration includes a $51-million start-up payment to Pfenex and up to $291 million in additional milestones. Both companies will shoulder Phase-III clinical trial costs, but Hospira will handle global manufacturing and sales.
Eisai's hopes for cancer medication lenvatinib are in the $1-billion range. Executive Ivan Cheung tells the Wall Street Journal that the company expects FDA approval for thyroid cancer to roll in shortly and that the company expects to file for a liver-cancer indication by March 2017. This is in addition to expectations that the drug will also be able to compete in the kidney-cancer space. Jefferies analyst Naomi Kumagai told the Journal she needs data about the additional indications. Until then, she described Eisai's expectations as is "too optimistic."
Roche is purchasing Signature Diagnostics. PMLive notes that this is Roche's fifth deal — this year — to fill out its abilities to create tests that can be applied to cancer patients. COO of the diagnostics division, Roland Diggelmann, told PMLive that "Signature represents a unique bridge between high-value cancer biobanks and next-generation sequencing [NGS] assay development." He noted that the biobank part of the deal could help identify biomarkers that can be used in future testing.
Actavis is shedding more jobs. The Orange County Business Journal reports that is pink-slipping 40 employees in April, adding to layoff count that included 200 at its New Jersey offices in January and 48 in October of last year. The company is in the process of buying Allergan and is waiting on final approval for the deal to go through.
News that cholesterol may not be as evil as originally thought may not mean a side of bacon with every meal is OK. The Washington Post explains that the Dietary Guidelines Advisory Committee — which sets US nutrition guidelines — has found that cholesterol that is in food may no longer be a nutritional component to consider on its own. Instead, the WaPo notes the panel says the focus for heart health may need to rest on the saturated fats that appear in foods like whole milk and fatty meat. The WaPo notes that even this guideline may need an asterisk, since some patients, such as diabetics, will probably have to continue to watch a food's cholesterol count. For those wondering if a change in smoking guidelines are up for reconsideration, the answer is yes, but not in a pro-inhalation way: it ends up that smoking is even worse than originally thought.
Scroll down to see the next article