July 28, 2015
Five things for pharma marketers to know: Tuesday, July 28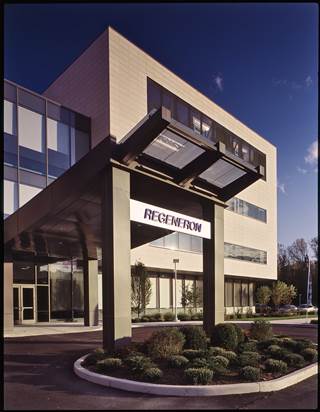 Sanofi announced it will pay at least $1.7 billion to collaborate with Regeneron to develop immuno-oncology therapies less than one week after the drugmakers received FDA approval for Praluent, a highly anticipated cholesterol-lowering drug that they jointly developed. Immuno-oncology is considered the "hottest field in drug research" right now, according to The New York Times. Although the companies are testing a PD-1 inhibitor in early clinical trials, they are still considered latecomers to the field. Keytruda and Opdivo, PD-1 inhibitors marketed by Merck and Bristol-Myers Squibb, respectively, are already competing for market share.
Merck may pursue hard-to-treat hepatitis-C patients if its experimental treatment, a combination of grazoprevir and elbasvir, is approved rather than compete with Gilead Sciences and AbbVie, the current market leaders, according to Bloomberg Business. This strategy would mean the drugmaker would not have to drastically reduce the price of its drug, which it expects to launch early next year depending on FDA approval.
A study found that nearly 10% of serious adverse events and 40,000 drug reactions causing the death of a patient were not reported by drugmakers to the FDA during the required 15-day window, MedPage Today reported. Some events were reported by pharmaceutical companies 180 days after they occurred. The study was published in JAMA Internal Medicine. A physician who authored the accompanying editorial suggested that the FDA suspend drug sales or withdraw approval to enforce the reporting requirement.
The rapid consolidation under way in the pharmaceutical sector is likely due to investor pressure and an increasingly smaller pool of acquisition targets, according to Fortune. Investors are pressuring companies such as Gilead Sciences and Teva to make acquisitions. Teva's proposal on Monday to buy Allergan's generic drugs business for $40.5 billion in cash and stock led to a 17% increase in share price.
Even as insurers and pharmacy benefit managers fret about the $14,600 price per year for Praluent, a newly approved cholesterol-lowering drug, some patients told The New York Times that the drug may save them time and money. Todd DeRuchie, who has heterozygous familial hypercholesterolemia, a genetic condition that causes extremely high cholesterol, already pays $8,000 a month through his insurer for his treatment, which includes sitting for hours in a clinic to cleanse his blood of LDL cholesterol every two weeks.
Scroll down to see the next article