February 25, 2015
Five things for pharma marketers to know: Wednesday, February 25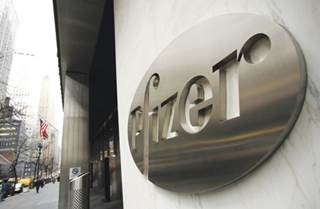 Pfizer will cut jobs at its Cambridge research center
, according to
The Boston Globe
. The drugmaker explained in a statement that it would make "select headcount reductions in certain areas of R&D" and would shift some employees to growing areas like gene therapy and cancer, the newspaper wrote.
Johnson & Johnson lost a Risperdal lawsuit brought to court by the family of an autistic boy who took the drug in 2002—the Wall Street Journal reported Tuesday. J&J will be forced to pay $2.5 million in damages for not warning that the antipsychotic drug could cause abnormal male development of the breasts, known as gynecomastia. J&J paid $2.2 billion two years ago to resolve other civil and criminal allegations for illegally marketing Risperdal.
Actavis confirmed Tuesday that it will challenge the patent of Salix's Uceris, a treatment for ulcerative colitis. Salix filed a suit against Actavis on February 17 to prevent the drugmaker from commercializing this abbreviated new drug application (ANDA) before its patent ran out. If the ANDA is approved, Actavis will receive 180 days of generic market exclusivity. Ulceris saw 2014 US sales of $123 million according to IMS Health Data.
An Australian federal court has dismissed a lawsuit brought against Pfizer's Australian arm that alleged the drugmaker engaged in anticompetitive practices in the way in which it supplied Lipitor to pharmacists, The Guardian reported Wednesday. The Australian Competition and Consumer Commission alleged that the drugmaker offered heavy discounts to pharmacists just as the cholesterol-lowering med was set to come off patent—with the aim of preventing competitors from entering the market.
AstraZeneca has signed a three-year research agreement in the auto-immune drug category with biotech firm Orca, Reuters reported Wednesday. The deal is reportedly worth up to $122.5 million after factoring in potential milestones. The payments, according to the news service, will depend on "Orca's so-called retinoic acid-related orphan nuclear receptor gamma inhibitors."
Scroll down to see the next article