July 21, 2015
Orchestrating Key Stakeholder Engagement for Launch Success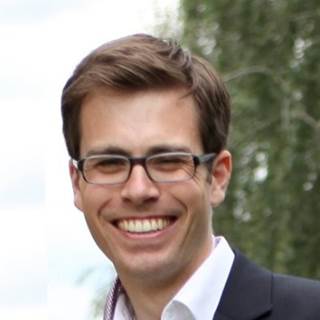 The modern healthcare landscape is complicated, and the terrain is even more gnarled for life-sciences companies trying to bring new products to market.
Increasing regulations, additional communications channels, a global market and a larger, more diverse set of stakeholders combine to make launching new drugs problematic. Beyond the conventional product launch ABCs, companies must also expand the market and not just gain market share, coordinate cross-functional collaboration and invest more in pre-launch activities designed to create stakeholders who are already eagerly awaiting the product at launch.
Results of a 2013 survey, in fact, point toward a need for increased consideration of key stakeholder management as a core element of the launch strategy. Further, 96.8% of survey respondents believed the expanded stakeholder landscape is a driver of the soaring complexity of the launch process today.
To succeed, greater attention needs to be paid to key influencers much earlier in the process. Start by defining who your product's key stakeholders are and the extent of their relationship networks. Establish what your pre-engagement plan should be to impact those key leaders. And leverage technology to determine how you will most effectively coordinate teams to execute the plan.
Who: Identify Key Stakeholders Early
Detailed stakeholder mapping must start during late-stage clinical development. Additionally, companies can no longer rely on a simple pre-launch spreadsheet of physicians and key opinion leaders broken down by country. Life-sciences companies need to identify and learn more about all of their most important stakeholders, which today extend far beyond just physicians to also include payers (to impact formulary decisions), regulators like health authority inspectors (to support swifter approval) and even patient advocates active in social media (to support patient awareness). Dig deeper than just basics about each individual stakeholder and uncover how they are connected with one another and with extended communities. These networks are even more important than ever before in such a highly connected world.
Being armed with a clear understanding of all stakeholders and their networks will enable highly orchestrated engagement to proactively develop critical relationships and communicate value during pre-launch engagement. And, with highly targeted pre-engagement, a new therapy will launch to an informed market with KOLs well prepared on disease state and the rallying cry of their general evangelism.
What: Define a Targeted Engagement Strategy
Now that you know who all the right targets are globally, define the best way to reach them. What is the specific engagement plan for each KOL in the context of their networks? Engagement planning needs to span multiple functions and geographies. It needs to define specific tactics down to an individual level and should be created by central functions overseeing cross-functional and cross-geography synergies that are also aligned with the local relationship owner.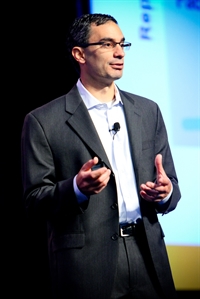 With a clear understanding of the KOLs and a targeted engagement plan, it is time to scale the broader team for launch. Coordinated customer-facing teams can drive faster market pull-through, more widespread and preferred reimbursement from payers and market adoption from healthcare professionals.
Keryx Biopharmaceuticals: Digging Deep for Pre-launch Insights
For Keryx Biopharmaceuticals, which specializes in therapies for renal disease, pre-launch insights were critical to devising the commercialization strategy that accelerated the launch of its first FDA-approved product, Auryxia (ferric citrate). By first surveying the physician community during pre-launch to uncover the needs of patients with chronic kidney disease, Keryx made a critical discovery about treating patients on dialysis: Physicians have to closely monitor dialysis patients for both elevated levels of serum phosphorus and iron deficiency. Armed with this insight, Keryx strategically designed its clinical trials so that it could evaluate multiple co-morbidities resulting from chronic kidney disease. Results from these trials showed that Auryxia demonstrated effects on serum phosphorus levels and also increased patients' serum iron parameters.
Keryx could have relied solely on product attributes to differentiate Auryxia. Instead, Keryx worked diligently in advance of launch to fully understand the product's key stakeholders—including patients, payers and clinicians—to help ensure that Auryxia's launch would be met with high market demand. The company mapped payer decision-making trends and budget realities, as well, to develop pre-launch payer and reimbursement strategies that ensured patients across markets would be able to access Auryxia, successfully differentiating its product on multiple levels.
"We know access to medicines today is challenging, especially in the renal market," noted Greg Madison, chief operating officer at Keryx. "As part of our go-to-market strategy, it was imperative that we work with payers to provide patients with affordable co-pays. That's why each Auryxia patient will have access to the Keryx Patient Plus program, which provides eligible patients with financial assistance and personalized reimbursement support, including information about co-pays and relevant patient assistance programs."
How: Execute a Coordinated Strategy
Having clearly defined the "who" and "what" of a new therapy's route to market, the next step is execution. In a world where physicians are time-starved and drugmakers operate under increasingly complex regulatory frameworks, the smart use of modern technology can be the difference between a launch's success or failure. Technology enables life-sciences companies to develop a single aligned strategy between medical science liaisons, the sales force and marketing to optimize awareness and ensure appropriate adoption of the product in the market. It also enables responsible collaboration between medical and commercial.
The use of cloud technology to coordinate, execute and analyze a comprehensive customer segmentation strategy is helping life-sciences companies improve KOL engagement through launch and beyond. Managing stakeholder relationships centrally—across teams, geographies and time—helps companies stay aligned and maximize the impact of each of the customer-facing teams, including MSLs, field reps and marketing. Building relationships and educating key opinion leaders and early customers is a journey. Staying focused and aligned across teams and channels will allow the brand to nurture existing KOL relationships and build new customers across markets.
Medac Pharma: Coordinated Engagement across Channels
After an accelerated FDA filing for the launch of Rasuvo (methotrexate), autoimmune disease and cancer therapy company Medac Pharma needed to quickly build a new commercial foundation. Starting with a blank slate, Medac had the rare opportunity to establish the right footing to maximize commercial success. The company sought a complete solution that would meet the needs of new sales, marketing and medical teams while aligning the entire organization around customer need.
Medac implemented a cloud-based customer relationship management solution to orchestrate customer engagement across multiple channels. The cloud-based solution meant all Medac teams could see the full history of customer interactions, whether through email, online details, phone or face-to-face meetings. A continuous feedback loop provided information about where the customer was in the sales process, allowing commercial teams to mine for rich insights at every step of the customer journey.
For the first time, cloud-based customer management gave "our people the whole breadth of commercial capabilities to fully coordinate customer engagement across channels," said Glenn Tate, Medac's senior director of IT.
Medac President and CEO Terri Shoemaker added: "We now have all of the critical elements of a successful commercial operation, seamlessly connected. This allows us to make the customer central to everything we do. All customer touch points are channeled through one fully accessible system—making it an integral part of our communications strategy."
Why … or Why Not: Learn, Adapt and Improve
Every successful business has a mechanism in place to learn from what is and is not working. New technology is available today that allows companies to automate customer data capture and disseminate it across teams that can learn from the insights and change direction mid-launch. With modern technology, it is now possible to use metrics to correlate with performance and change direction.
By taking the time to map out all key stakeholders and their networks while considering the market dynamics at play ahead of a new therapy's launch, life-sciences companies can align all customer-facing teams with focused, well-sequenced engagement plans, pulling those strategies through from pre-launch to commercialization. Then companies can capture very specific metrics, measure performance acutely and continually readjust for the highest degree of success.
Kilian Weiss (pictured top right) is general manager of KOL Solutions at Veeva Systems. Paul Shawah (pictured lower left) is vice president of product marketing at Veeva Systems.
Scroll down to see the next article