January 08, 2015
Pfizer cancer drug skips FDA advisory panel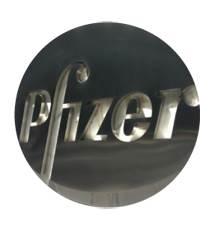 The FDA is giving Pfizer's experimental treatment palbociclib—which is now going by the name Ibrance —a pass: There will be no feedback from a pre-approval panel. Instead, the small-molecule drug will head straight into review.
Pfizer said in a statement Thursday that the drugmaker and the FDA are already discussing labels, a hint some industry watchers, including Leerink's Seamus Fernandez, consider a sign that the FDA has already decided the drug is approvable. Evercore ISI analyst Mark Schoenebaum was optimistic but cautious, observing in his research note that although the absence of an advisory panel review indicates the FDA may have made its decision, the decision could be as much yes as it is no.
The FDA and its advisory committees do not always agree about what drugs should hit the market (the prescription painkiller Zohydro is a key example), but the regulator does take panel discussions into consideration.
The FDA has until April 13 to endorse or reject Ibrance, which is being considered for first-line metastatic ER+/HER2 breast cancer. Leerink's Fernandez estimated in his Thursday research note that this opportunity could be worth between $3 billion and $5 billion. He wrote that this could go as high as $10 billion were it were to also lasso an adjuvant therapy indication.
An approval would also shore up the argument for Pfizer's possible dissolution into three distinct businesses. Ibrance has been considered a cornerstone for one of these possible companies, and Pfizer noted last year that the company was already exploring ways to expand the nascent franchise beyond breast cancer.
Although palbociclib's importance to Pfizer has been a running theme over the past year, the company does not have a lock on the CDK 4/6 market. Both Novartis and Eli Lilly have Phase-III competitors in their pipelines, and both have grabbed investor attention.
Scroll down to see the next article