October 27, 2015
Diagnostics at the center of lung-cancer drug clash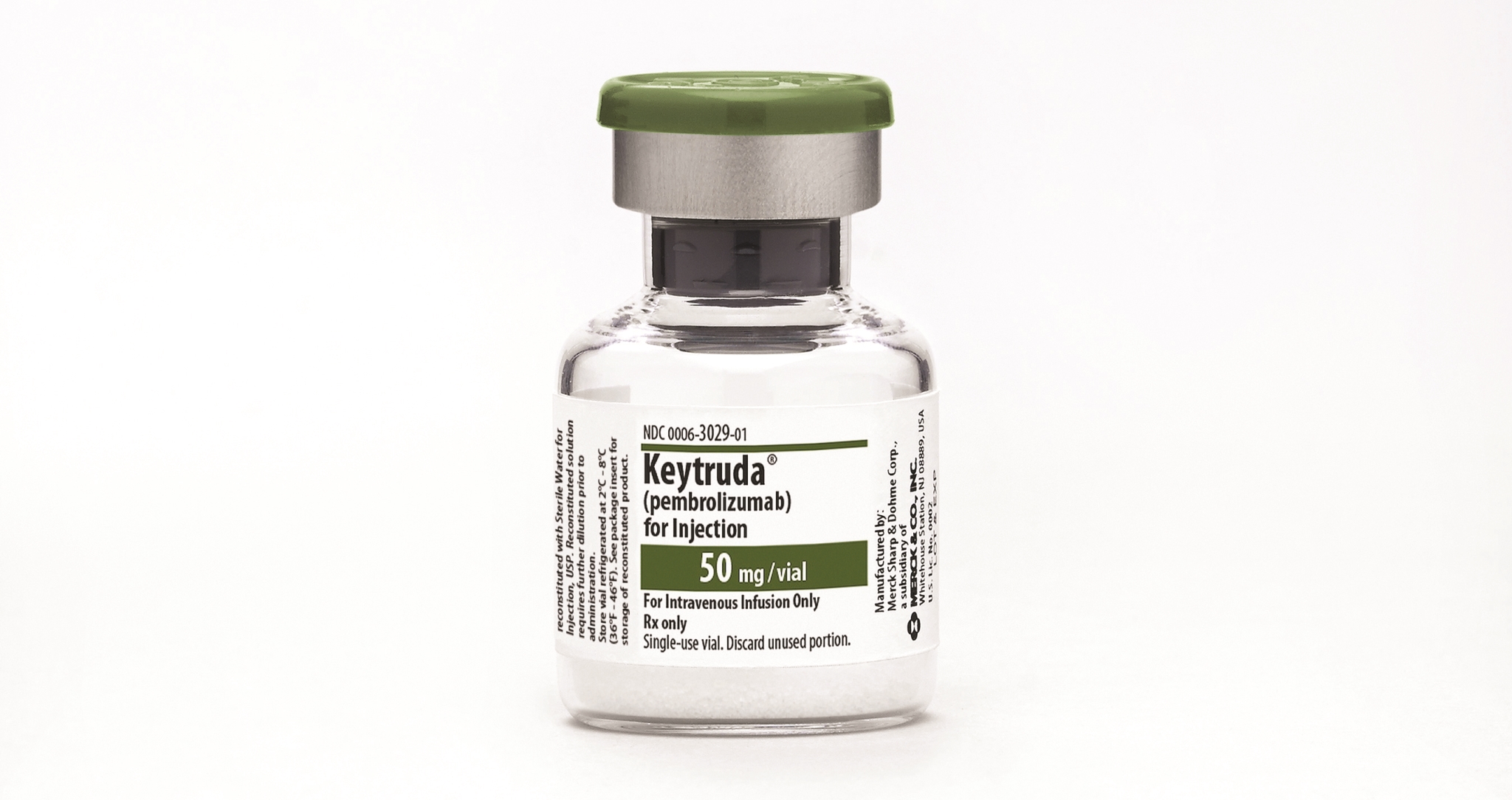 Market share between Bristol-Myers Squibb's Opdivo and Merck's Keytruda in second-line non-small cell lung cancer will likely hinge on how important oncologists view the use of diagnostics in treating patients.
Time may be on Merck's side in its tussle with Opdivo for market share, as physician sentiment around PD-L1 testing may continue to grow, according to remarks from both Bristol-Myers Squibb and Merck executives on their respective third-quarter earnings calls.
Merck's Keytruda shares an indication with Opdivo in patients with second-line lung cancer, but with an important caveat: patients' tumors must express levels of the protein PD-L1, which is determined by a diagnostic.
"There is no doubt that a PD-L1 expression, while an imperfect biomarker, does have predictive value in the lung-cancer setting with respect to responses to anti-PD-1 therapy," Roger Perlmutter, Merck EVP and president of Merck Research Laboratories, told analysts.
Adam Schechter, Merck EVP and president of global human health, affirmed the company's stance that there is room for two immuno-oncology drugs in second-line lung cancer and that diagnostic testing is "very common" in the disease. "As you think about diagnostic testing, it's very common today for lung cancer. It's become standard and widespread for [other cancer biomarkers like] HER2, ALK and EGFR. So we believe that it will be standard over time for PD-L1, and it's just going to take time for it to become standard," he explained.
Bristol-Myers Squibb SVP Murdo Gordon noted that PD-L1 testing can better inform the patient-physician dialogue, but that it is likely to be a differentiator in the first line—not the second. "I think the ideal time to test for PD-L1 expression is going to be when tissue is taken at time of diagnosis when other things like EGFR and ALK are ascertained," he said. "In second line, oftentimes there's no tissue available and it's very difficult to get test results. In front line, [it's] more likely, so I think that's where it'll evolve and it'll take time to see how that changes in the market."
Both Merck and Bristol-Myers Squibb executives noted that diagnostic testing allows physicians to have better conversations with patients. Schechter explained that "it allows physicians to really have a different conversation with patients, depending on their PD-L1 expression. And I think that's really important when you start to see the differences between low PD-L1 expressers and high PD-L1 expressers … We think PD-L1 testing over time will become increasingly important."
Gordon told analysts that "testing will evolve over time" and that those tests can "better inform a physician-patient dialogue on what expectations should be around response to Opdivo."
Merck reported $159 million in total third-quarter sales for Keytruda. Opdivo saw global sales of $305 million in the third quarter.
Opdivo was recently approved in nonsquamous forms of lung cancer, which represents the majority of non-small cell lung cancer cases. Bristol-Myers Squibb execs said that that 30% to 35% of new patients with non-squamous forms of lung cancer are currently receiving Opdivo.
The National Comprehensive Cancer Network, a partnership composed of 26 cancer centers that work to establish clinical practice guidelines in oncology, recently updated its prescribing guidelines for Keytruda. Keytruda is now recommended as a treatment option for patients with the PD-L1 biomarker, which Sanford Bernstein analyst Tim Anderson said is in line with the drug's label. He added that BMS is better positioned in this commercial battle owing to a more "practical" label that does not require measurement of biomarkers.
Scroll down to see the next article