January 05, 2015
Ingo Elfering: Top 40 Healthcare Transformers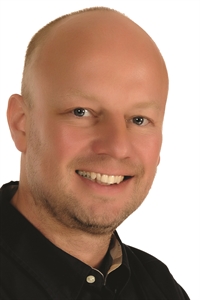 Experts have pontificated on the potential of the Apple Watch and similar offerings from Google to turn information aggregated by fitness trackers into something pharma will see as valuable—say, real-world evidence for clinical trials. Elfering, the former VP of disruptive innovation for GlaxoSmithKline, is positioned to turn that potential into reality. While at GSK, he helped steer a demonstration project that involved taking data from mHealth devices, unifying it with a cloud-based app and making the information available for drug-related R&D.
Elfering holds up the pilot, publicized in late 2014, as "a good partnership between our businesspeople, our innovation function in GSK and the external supplier." GSK and cloud-computing outfit Medidata ran the project at the drugmaker's Human Performance Lab. Participants were given two wearable devices to continuously measure vital signs, ECG data and activity levels. The project showed that the technology can deliver FDA-compliant data and enhance the trial experience for volunteers.
Shepherding a use case like this was deceptively complicated. Among the different components: making sure all participants had a mobile phone with a data plan and Web coverage, ensuring that sensors and app worked in concert with each other and training patients on how to use their devices. "We had to work through a lot of these things for the first time, and that's why partnership with the internal business unit is essential. Assessment of regulatory reviews and validation is something you can discuss, but ultimately it's up to the business unit," he says.
Elfering hints that more pilots may be announced involving the use of mobile technology for more than conducting clinical trials digitally. A 2011 use case involving GSK and Nigerian health authorities, for instance, showed that Nigerians could leverage SMS to verify that the antibiotic they bought at the pharmacy is not counterfeit. "As mobiles become more dominant around the world, there's plenty of thinking about where that type of technology could also be used," Elfering says.
Scroll down to see the next article