January 04, 2016
Risa Wexler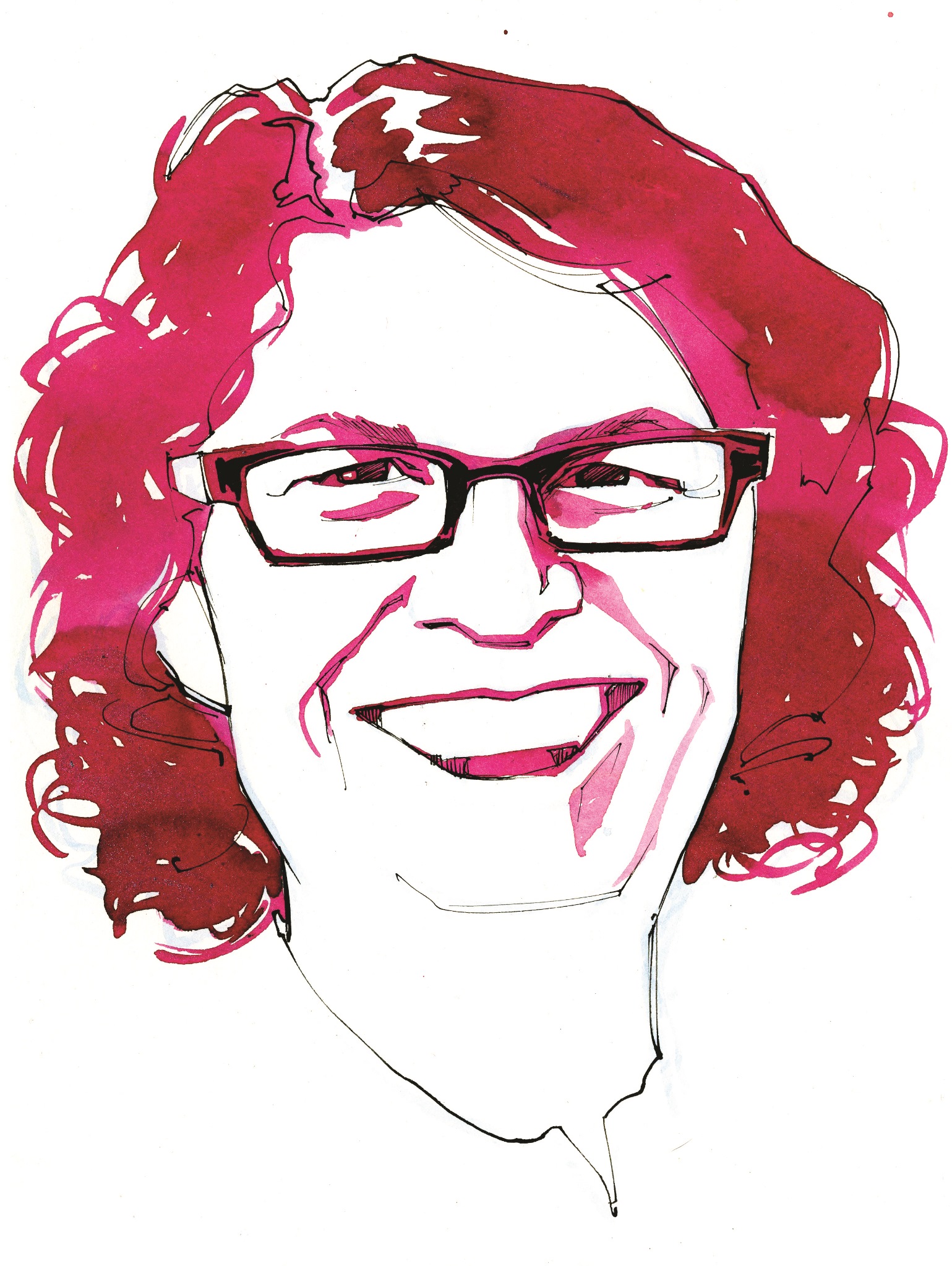 Illustration credit: A.E. Kieren
Risa Wexler, Senior director of media and US digital acceleration, Pfizer
On her LinkedIn page, Wexler lists her title as "chief media and digital nerd." While her actual title is a bit more involved—see above—the shorthand one does a fine job of distilling her obvious enthusiasm for all things digital.
Officially, she leads Pfizer's media practice and its US Digital Accelerator (USDA) group, which focuses on creating new ways to deliver information to benefit patients. "Figuring out the intersection of what patients value and what's possible is our special sauce," Wexler says. "Then we work to make it happen. We're challenging the status quo."
For example, the USDA team set out to see if a pharma company could participate in a true two-way dialogue on social media—a risky proposition, given the FDA's broadly outlined rules on social media. The end result? The largest menopause community on Facebook, replete with compliant responses from Pfizer in real time.
"I'm not sure anyone else is doing that without the lag of putting comments and replies in quarantine as they come in and then running them through legal and regulatory," Wexler notes. "We figured out how to do it, found new agencies to do it with us and created an organizational structure and process to do it in a timely and compliant way."
To hear her tell it, it was a mind-over-matter situation. "Everyone said it couldn't be done," Wexler continues. "But our USDA team and internal brand partners started by posing the question, 'How can we do this the right way?' That really empowered us to solve it." Indeed, Wexler's group attempts to approach every decision from a patient perspective. "Patients need information, and we have lots of it. So how can we share it in ways that are useful?" Wexler asks. "We must move beyond the old ways of communicating."
Along those lines, the USDA team plans to push forward with an ambitious innovation agenda. "Innovation in advertising is not limited to paid/earned media," Wexler says. "There's a tendency to overcomplicate and mystify all of this and a tendency to think there is a magic bullet—something no one is doing or has done before—but it's the user experience that matters. If we keep this as our true north, the patient gets what they need to get healthy. That's all we're after."
Scroll down to see the next article