January 01, 2014
Agency Business briefs: January 2014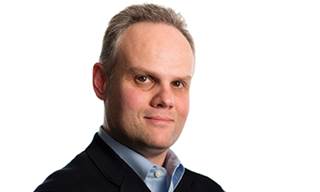 The Medical Advertising Hall of Fame is set to honor its 2014 inductees Feb. 4 at an NYC awards dinner. The inductees are former Draftfcb creative director and chairperson/CEO Tom Domanico, publishing and communications pioneer Carroll Dowden, and advertising innovator Clive Lewis, co-founder of Lewis & Gace. A Service to Industry Award will be given to Barbara Pritchard.
McCann WorldGroup, an Interpublic Group agency, has announced the appointment of Leo Tarkovksy as president of McCann Human Care—a specialized health consumer agency. The hire reflects an effort to "step-up focus" in mobile heath platforms, professional-patient information management programs, the company stated. Tarkovsky most recently served as director of business strategy for JWT New York.
Allergan's Skin­Medica division named Pacific Communications its professional business AOR. The Costa Mesa, CA, agency is already the agency of record for SkinMedica's professional and direct-to-consumer business for Latisse, the eyelash-enhancing prescription medication that is endorsed by actresses Claire Danes and Brooke Shields.
West Pharmaceuticals named Chestertown, MD, agency Benchworks AOR for its Daikyo Crystal Zenith technology platform. The assignment means Benchworks is now in charge of the product line's marketing, branding and strategic planning. The Benchworks client list includes coffee company Illy, Pfizer, Shire and the Maryland Tourism Council.
Scroll down to see the next article