August 30, 2013
Agency Business briefs: September 2013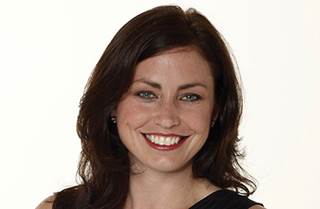 West Coast agency Giant Creative/Strategy promoted Alyse Sukalski to managing partner. She previously served as senior vice president. Prior to her time at Giant, Sukalski worked at FCB Healthcare and Alias Design Group.
Tonic Life Communications promoted five of its staff and hired seven employees. Notably, Stephanie DeViteri and Kelly Kutchinsky were bumped to senior vice president and Kata Callan was elevated to vice president.
Coyne Public Relations added to its healthcare roster bringing in Todd Forte as vice president and Amanda Love as account supervisor. Forte previously worked with a privately owned healthcare communications agency in New Jersey. Love joins from Fleishman-Hillard, London, where she worked on such accounts as Bayer, Novartis, GSK and UCB.
Spectrum Science
promoted Lissette Capati to senior vice president and Megan Lustig to vice president. Capati will oversee all business ­development and ­supervise marketing activities for the agency. Lustig will focus on work with clients Proctor & Gamble and the Kennedy Krieger Institute.
Scroll down to see the next article