February 11, 2016
Shannon Hartley, former head of Razorfish Health, joins nonprofit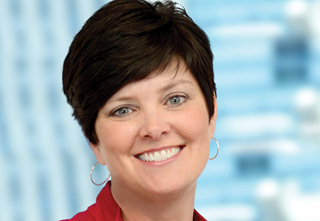 Nearly a year after her appointment as managing director of Razorfish Health, Shannon Hartley left the Publicis Groupe agency to become the first chief marketing officer for Shatterproof, a nonprofit focused on addiction advocacy.
Razorfish Health is in the process of identifying its new managing director. The leadership team is currently reporting into Matt McNally, group president, Publicis Healthcare, who now has expanded responsibilities over both Razorfish Health and Publicis Health Media.
See also: Rosetta merges with Razorfish Healthware, forms new agency
Hartley said she always planned to work for a nonprofit and when an opportunity arose it was too good to pass up.
"My degree is in education and I started out doing a lot of volunteer work in public health. I love what I learned over the past 20 years as a marketing professional, but being able to apply those skills to create social change and have an impact is really compelling to me," she said.
Shatterproof was founded in 2012 by Gary Mendell, a former hotel executive whose son struggled with addiction and took his life. The nonprofit works to end the stigma around addiction, educate the public about the disease and advocate for change—including pushing states to pass Good Samaritan laws and ensuring access for emergency responders to naloxone, a drug that can reverse the effects of an overdose).
The nonprofit also plans to create an educational and interactive resource, which will be a focus for Hartley in her new role. "My role is to run all program-related aspects and to advance our mission through marrying the science of addiction and humanizing the story," she said. "A big part of what I'm doing is elevating the human storytelling. Seventy people die everyday from addiction. those aren't nameless faces."
Correction: An earlier version of this article misstated that Scott Reese, executive creative director of Razorfish Health, was the new head of the agency.
Scroll down to see the next article