May 19, 2015
Five things for pharma marketers to know: Tuesday, May 19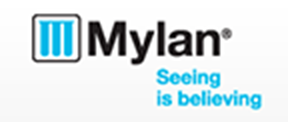 Perrigo is open to being acquired by Mylan as long as Mylan increases its bid for the generic drugmaker. Perrigo CEO Joseph Papa told an audience at a UBS-hosted investor meeting that the companies are "pretty far apart" and that Mylan has "substantially undervalued the company," Bloomberg Business reported.
The American College of Physicians issued new guidelines that will likely cut down on cancer screenings. Reuters reported that the guidelines, which were published in the Annals of Internal Medicine, say taking into account factors like age and risk history could mean fewer and less invasive tests for many patients.
The National Academy of Sciences and the Institute of Medicine will hold an international summit to discuss ethical and scientific issues associated with gene editing. Reuters reported that the fall conference will focus on CRISPR-Cas9 technology that "allows scientists to edit virtually any gene they target." This new technology is associated with claims that it could create "designer babies."
Drugmakers Takeda and Lundbeck launched a petition to get the Oxford Dictionary and Dictionary.com to include the definition and symptoms for major depressive disorder. The companies said in a statement that the effort will help bring awareness to the disorder. They are also asking participants to share the petition with the hashtag #MDDis. The companies both market drugs that treat MDD.
Five small studies—encompassing 1,000 patients in all—indicate that antibiotics may be an effective appendicitis treatment. The New York Times reported that the studies showed that about 70% of patients who took antibiotics did not require surgery. Researchers plan to conduct a large clinical trial comparing patients with appendicitis who undergo antibiotics or have surgery.
Scroll down to see the next article