October 22, 2014
GSK restructures, as respiratory disappoints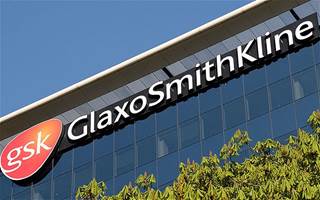 GlaxoSmithKline's respiratory woes continue. The division's third-quarter sales fell 8% compared to the same period last year, to $2.3 billion, and CEO Andrew Witty said in a pre-taped interview that "we wouldn't expect to come back to growth in our respiratory business globally until 2016." US respiratory sales fell 18% compared to the same period last year, while European sales dropped 3%.
Plummeting Advair sales were partly responsible for the drop. US Advair sales plunged 25% for the quarter and 24% for the past nine months, while overall respiratory sales fell 8% for the quarter compared to the year-ago period and fell 9% for the past nine months. While sputtering uptake of Ellipta products depressed unit sales, the division's performance is part an overall trend: overall third-quarter sales fell 10%, to just over $9 billion, compared to the same period last year.
Executives encouraged industry watchers to take the long-term view and emphasized efforts to support a dividend. The "stick with us message" was paired with the big-ish news that Glaxo will overhaul its business through a restructuring it anticipates will save the company $1.6 billion over three years, half of which it expects to pocket in 2016.
GSK also said it is looking into a partial IPO for its portion of the Pfizer-Shionogi-GSK ViiV Healthcare partnership. Witty said in the pre-taped interview that the decision will be guided by "the right structure to capture the best value for our shareholders" and that he expects information to roll in over the next few months.
The vitality of the respiratory business has been a watch point for investors. As Bloomberg noted yesterday, GSK's efforts to replace Advair sales with ones from its new Ellipta franchise have been slowed by a combination of factors, including payer apathy and lack of awareness among HCPs.
Leerink analyst Seamus Fernandez wrote in a Wednesday research note that the restructuring "is likely sufficient to support the current dividend at least through 2018," but indicated this cannot compensate for the respiratory division's current trajectory. "GSK still must get respiratory moving to justify long-term investor interest," he wrote.
Barring a respiratory bounceback, Fernandez added another possible reason for investors to stick around, which would be if the company split into "its component consumer and Pharma/Vaccines businesses."
Scroll down to see the next article