July 05, 2017
Centron | 2017
Performance
Revenue decreased 10% to $21.6 million
Plans
"Given the firm's expertise with pre-launch comms, it's well positioned to help clients deliver more compelling value stories, an increasing need in pharma"
— Marcia McLaughlin
Prediction
"We're going to see specific, smart, strategic launches from smaller companies that are going to be more effective because they are getting things done with smaller budgets"
— Marcia McLaughlin
---
Last year proved to be an intense 12 months for Centron. To hear president and CEO Marcia McLaughlin tell it, the agency started off strong, but experienced a downturn in the latter half of 2016 due to several brands experiencing budget cuts. As a result, Centron's revenue dipped by 10.4%, from $24.1 million to $21.6 million.

Account and assignment losses included Allergan's antipsychotic drug Saphris and three Ipsen drugs — acromegaly medications Somatuline NET and ENDO, and recombinant human insulin-like growth factor-1 Increlex.

However, with the pain came some gain. "It gave us a chance to pause, reassess, and reaffirm everything from process to talent pool," McLaughlin says. "We recalibrated. We decided to make some significant changes in the management team."

Those changes included a reduction in staff size, from 101 to 87. Notable departures included EVP, managing director and director of client services Jennifer Samuels, now a partner at Adavox, and EVP, managing director Madeleine Gold. To replace them, Centron brought aboard Stacey Gandler from Gandler Public Relations as EVP, managing director; David Stolzer, formerly of Daggerwing Health, as SVP of digital strategy and innovation; and Meredith Pugh as chief growth and strategy officer.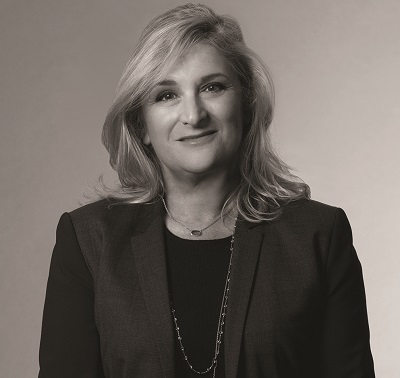 Despite the client losses and management restructure, Centron had 14 account wins in 2016, driving its total number of clients from 18 to 26. It was awarded an AOR assignment for Churchill Pharmaceuticals' prostate-cancer treatment Yonsa and global launch duties for Novartis Oncology's experimental breast-cancer drug Kisqali. Other high-profile additions included Sanofi-Regeneron's eczema drug Dupixent; EMD Serono/Merck KGaA's tepotinib for non-small cell lung cancer; and the launch of Allergan's reimbursement portal Access Connect for IUD Liletta. The portal model will soon be rolled out to other Allergan brands.

With the ongoing shift from volume-to-value-based healthcare, McLaughlin sees a need for pharma clients to deliver more compelling value stories than they traditionally have. She notes that such stories must highlight both the clinical and economic components of a drug — which puts them comfortably in Centron's sweet spot, given the firm's expertise with pre-launch comms.

"There's an increasing need for both educational and skill-based training," McLaughlin notes. "It's not just training about the ACA, but also questions such as, 'What is an accountable care organization, and how does it impact me?'"

She says these needs are part of an overall healthcare market shift, one prompted by both consolidation in healthcare and the current uncertainty of the political landscape. McLaughlin expects these challenges to persist throughout the rest of 2017, and likely beyond.

"The consolidation of pharma reduces the pool of potential clients. Everybody keeps merging and the pool gets smaller," she adds. "That's why it's key for us to differentiate ourselves as very strong scientifically, and to have a truly integrated model where we're thinking about the whole brand."
Scroll down to see the next article