July 05, 2016
CMI/Compas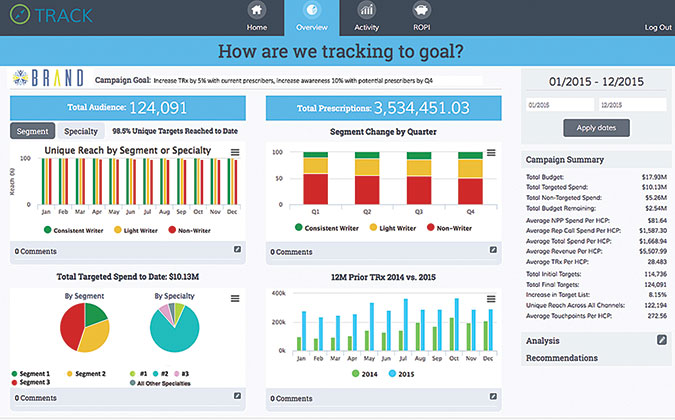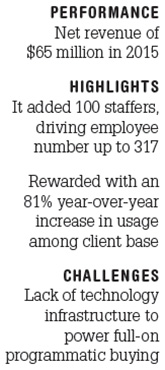 WPP's late-May purchase of healthcare media-planning ace CMI wasn't exactly AOL/Time Warner.
The deal, made official at the end of March, had long been rumored. WPP already owned a piece of the company's media-buying arm, Compas. Also, CMI and Ogilvy CommonHealth Medical Media started showing up at client presentations together.
"We began to pitch together a year and a half ago — and we were winning," says CMI/Compas CEO and president Stan Woodland.
Post-deal, Woodland retained leadership of the company, while OCH Medical Media has been merged into CMI to create an industry planning powerhouse. The united company seems ideally poised to offer pharma and healthcare clients what they need. "The idea is to surround the patient and healthcare provider with value-creating information and services. You can't have a better partner for that than the number one agency in the world," Woodland enthuses.
While the WPP deal might be the most recent CMI/Compas headline, let's not bury the co-lede — namely, that the company continued its surge in 2015. It added just north of 100 people, driving headcount to 317 as of mid-April. In 2014 CMI/Compas cracked the $50 million mark in revenue; in 2015 it blew past the $60 million mark, to an MM&M-estimated $65 million. An obvious challenge, then, was getting all the newbies with the program, so to speak. "Onboarding is never easy, and we approach the marketplace much differently from typical ad and media-planning agencies," Woodland notes.
A-list additions to the roster in 2015 included brands from Baxalta, Astellas, Mallinckrodt, and Pharma­cyc­lics. "None of those new clients required a steep learning curve," Woodland continues. "It would've been challenging if their areas of need were something we had to develop from scratch."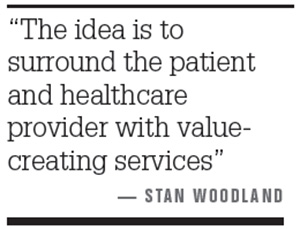 CMI/Compas also expanded the capabilities of its HCP programmatic buying platform — and was rewarded, in part, to the tune of an 81% year-over-year increase in usage among its client base. "You see significant ROI differences when [digital ads] are targeted that way versus the traditional, broader approach. It reinforces the importance of understanding who it is you want to communicate with and what the message is," Woodland explains.
If there's a headache on the programmatic front, it exists on the supplier side. Even now, many publishers lack the tech infrastructure to power full-on programmatic buying. At the same time, the firm has a tech offering in place to help those laggards along. Woodland notes that nearly 80% of the digital media the agency seeks to buy can be bought programmatically.
Given the breadth of services the agency offers and the scale on which it operates — its SEO/SEM team, for instance, is about the size the entire company was three or four years ago — it moved last year to commercialize some of its tech and methodologies by anointing Dr. Susan Dorfman, formerly chief marketing and innovation officer, as its inaugural chief commercial officer. "That type of role allows her to have a more strategic conversation with clients. It's a perfect fit with what she does and what we do."
Scroll down to see the next article