September 15, 2015
Five things for pharma marketers to know: Tuesday, September 15, 2015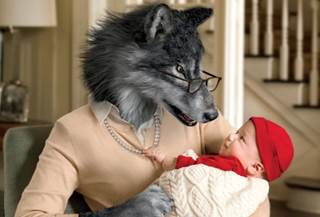 GlaxoSmithKline awarded its global media buying and planning business, including the former Novartis health and vaccine work it recently acquired, to incumbent agencies PHD and Mediacom, reported Advertising Age. More than $600 million in combined media business is involved. Novartis had worked with Publicis Groupe's Starcom, which pulled out of the latest review of the business. GSK acquired Novartis's global vaccine business in March.
Shares of XenoPort fell after the company said one-third of patients participating in a clinical study for its new psoriasis drug, XP23829, dropped out, according to Reuters. The drug had high rates of gastrointestinal side effects.
A Raptor Pharmaceuticals drug designed to treat nonalcoholic steatohepatitis, a liver disease, did not met its primary endpoint in in a Phase 2b CyNCH study, the drugmaker said. The trial looked at the safety and efficacy of the experimental drug, RP103, in children with confirmed cases of the rare condition.
Taking a daily low-dose aspirin may reduce the risk of colon cancer, as well as heart attack and stroke, for people ages 50 to 69, according to recommendations made by the US Preventive Services Task Force. The reduction in colon-cancer risk comes if aspirin is taken for at least 10 years, the panel of medical experts said, according to Reuters. The benefit is strongest in people aged 50 to 59 years old but people in their 60s will also benefit, according to The Wall Street Journal.
Vanda Pharmaceuticals said the FDA accepted its supplemental new drug application for Fanapt as a maintenance treatment for adults with schizophrenia. The drug was first approved in 2009.
Scroll down to see the next article