July 09, 2018
Natrel | 2018
"Bilateralism" was the buzzword for Natrel in 2017. Last year, the company underwent what GM Nicole Hyland calls a "soft relaunch" around bilateral branding, a new strategy that pairs data and analytics with "sentiment-based information": emotion, semiotics, ethnography, and anthropology.
"When you combine the intellect with emotion, you arrive at a place where the connections you create with your customers are so much more meaningful," Hyland explains. "That's what branding is about, and I believe it's a lost art."
Bilateralism was always a component of how Natrel operated, but it's now the company's lodestar, simultaneously an organizational philosophy, a cultural environment, and a service offering. For example, Hyland cites a VR presentation for Boehringer Ingelheim's Pradaxa anticoagulant that immerses the viewer in the aftermath of a car accident, forging an emotional impression to pair with the wealth of data Pradaxa had from clinical trials.
"Reassurance and therapeutic and emotional certainty is more important than data alone," Hyland says. "Data is not patient experience."
The shift to bilateral branding was precipitated by a conversation Hyland had at a meeting in Germany with client Boehringer Ingelheim. The company's business unit head had asked Hyland a sneakily profound question: How did Natrel's value proposition of bilateralism transcend its work for his company?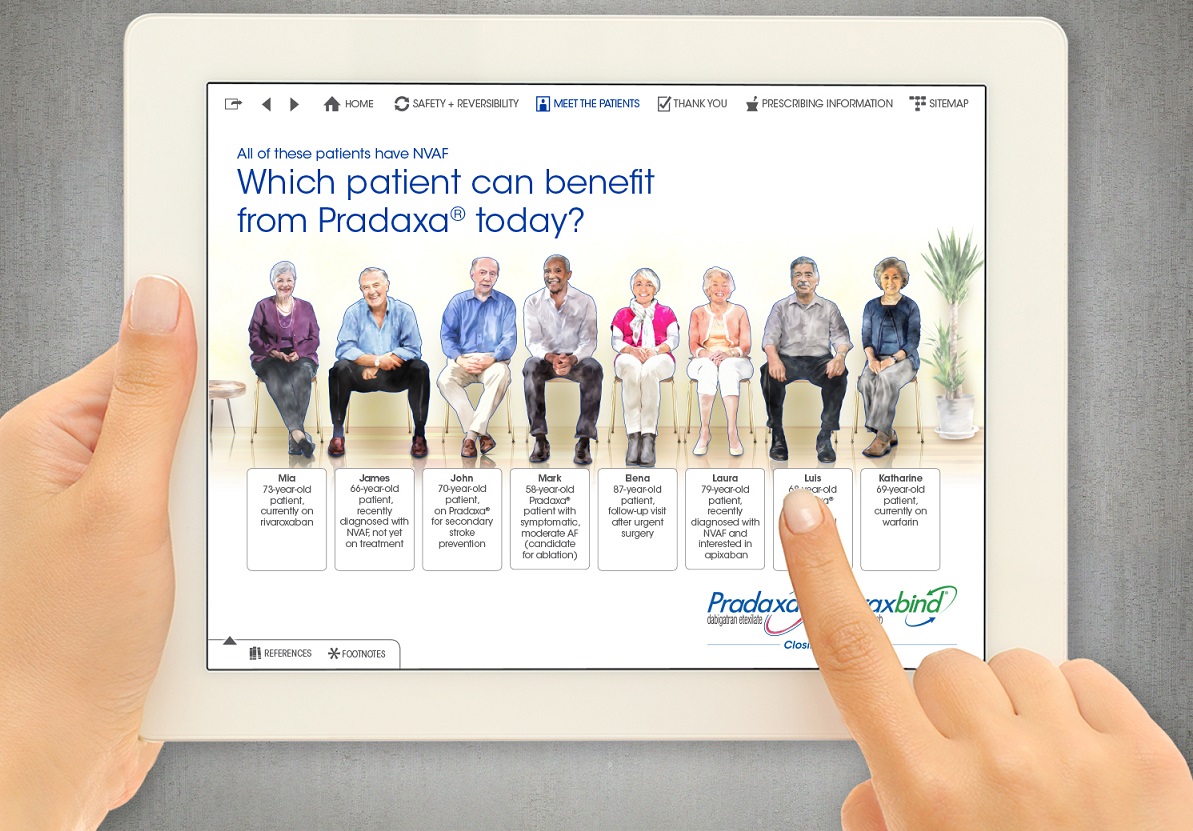 "That's when I began to explore bilateralism as a way of being," Hyland explains. "Agencies need to promote what they stand for, not just what they do." Natrel calls its employees bilateralists and touts the concept in all its work.
Despite the shift in approach, revenue fell from $15 million in 2016 to $12 million in 2017, though the decline wasn't as steep as the $7 million drop experienced the previous year. While staff size shrank from 57 to 40, Hyland says this reduction was "purposeful." It occurred after the agency took a hard look at itself following a tough 2016 and realigned its workforce, moving from a shared-services model to a fully integrated system.
Natrel also rounded out its executive team, adding EVP, creative director Sean Conciatore and SVP, director of strategy Bill Kwiatkowski.
On the client front, Natrel netted two big wins in 2017, adding Bayer's antiseptic cream Bepanthen and an undisclosed ophthalmology account.
So far in 2018, Natrel has been expanding its global footprint by working with more organizations based outside the U.S. on localized campaigns. "To build a brand, you need to have recognizability and consistency across markets," Hyland says.