July 05, 2016
Precision for Value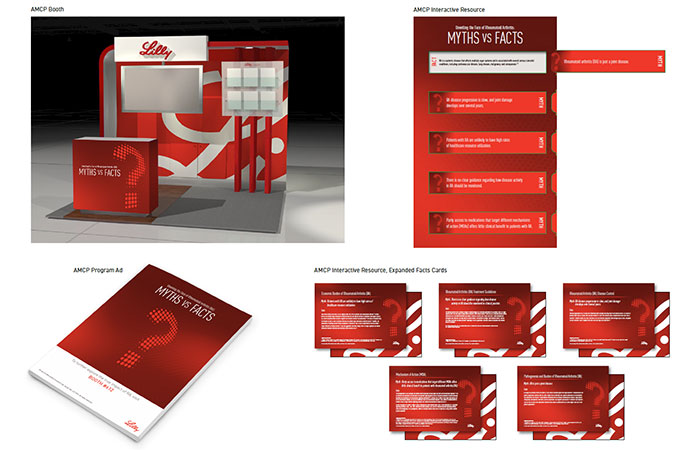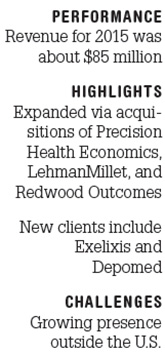 When we last checked in with Precision for Value and its president, Dan Renick, the firm was coming off a year of seismic change. Its parent organization had unified the entities formerly known as Hobart Group Holdings and CORE Access Group under the PFV banner, leaving Renick and his leadership team to meld a bunch of disparate parts (and agency infrastructures) into a coherent whole. The effort proved successful: PFV enjoyed 25% revenue growth during its assimilation year of 2014, driving revenue to just south of $41.6 million.
So what did PFV do in 2015? More of the same. In April 2015 it snapped up Precision Health Economics (similar name, no relation). In May it acquired biopharma specialist LehmanMillet (since then rebranded as Precisioneffect). And in November it snapped up Redwood Outcomes, a boutique health-economics shop based in Vancouver.
Since then Redwood has been folded into Precision Health Economics, which, along with Precisioneffect, are now officially sub-brands of PFV. The parent organization — Precision Medicine Group, of which Renick serves as co-president and chief commercial officer — encompasses PFV and Precision For Medicine, which counts Precision Oncology as its sub-brand.
Got all that? Renick laughs when asked how the organization handled a second straight year of post-acquisition integration. "We're kind of used to it at this point," he says. Still, he notes that each of the acquisitions either bolstered an area of existing strength (Redwood's addition to PHE) or expanded the company's capabilities in an area crucial to its overall mission (Precisioneffect).
"We don't aspire to be a big holding company with a number of consumer agencies," Renick says. "We're best at meeting the needs of the type of clients that want to be at the forefront of precision medicine."
It's largely an economics-driven play. "We have the capability to present the evidence payers are going to demand," Renick continues.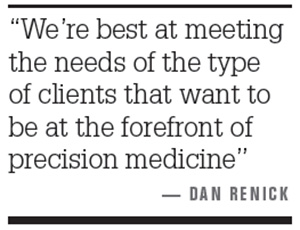 PFV is now doing that for more and more companies, having added around 25 organizations to the roster in 2015. New clients include Exelixis (for recently approved renal cell carcinoma drug Cabometyx) and Depomed, with existing ones like Baxalta further scaling up their relationship with PFV.
To that end, Renick sees great potential in many of the oncology companies with which PFV is working. "It's not just the additional immuno-oncology products that are coming to market," Renick explains. "It's the number of additional indications so many products are likely to have."
PFV has bulked up on the personnel front. Headcount has surged to 350, up about 100 from a year ago. Revenue for 2015 landed around $85 million, a sum that includes almost $22 million from Precisioneffect.
PFV has set its sights high for the remaining months of 2016 and beyond. It has grown its global pricing group in anticipation of imminent work and could snap up "an additional asset or two" outside the U.S.
Scroll down to see the next article