February 01, 2013
Publicis aims to up its media game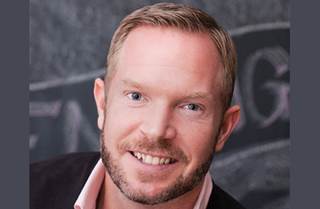 Publicis Healthcare Communications Group is retooling its media offering, placing media talent at each of its shops and creating a centralized media hub for execution.
The template for Publicis Heath Media was lifted from two of the company's digital networks—Digitas Health and Razorfish Healthware. As they have, each PHCG shop will get a senior exec with deep media experience, dubbed a "Brand Activator," tasked with coordinating cross-channel media buying and planning, research and reporting across brands.
"If you look at consumer and physician behavior and how people are engaging with multiple channels, how brands show up in those channels needs to be different," said Publicis Health Media president Matt McNally.
In the late '80s and early '90s, the mainline Madison Avenue agencies shuttered their media divisions, McNally notes, "because media was a commodity, it was driven by broadcast TV and so they consolidated and focused on creative at their creative shops. But the game has fundamentally changed and now we need both those brains together in one office."
Other marketing companies may have a small media division, but it's not a scalable model in a global marketplace, said McNally. At PHCG, the company's "Brand Activators," like Keith Gomes at Medicus in New York, will bring the same level of understanding of the client and the product that creative staff do.
"Keith brings that media lens into a professional content creation shop," said McNally. "He's the thought leadership bridge between content and context. He helps see where the creative is going to show up for physicians."
The division currently numbers about a dozen staff, with media gurus at Digitas Health, Razorfish Healthware, Medicus, Publicis Life Brands and Discovery Chicago, and hubs sprouting in Philadelphia, New York and London. McNally expects that to grow to around 120 once the unit's production hub comes online.
Scroll down to see the next article