December 18, 2008
IMS, SDI request a rehearing on NH data ban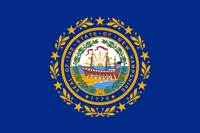 A motion to challenge New Hampshire's law banning the commercial use of prescriber-identifiable data has been filed by research companies IMS Health and SDI. The move represents round three in the battle to repeal the ban, a violation of free commercial speech, according to the companies involved.
After a US district court sided with the two companies and awarded an injunction against the ban in May 2007, the US Court of Appeals for the First Circuit overturned that decision in November. SDI and IMS Health are arguing that a ban on prescriber-identifiable data – information that identifies physicians and other healthcare providers for marketing purposes – constitutes a violation of the First Amendment. 
"We strongly believe the First Amendment protects the full dissemination of prescriber-identifiable data, which is vital to efforts to improve the quality, efficiency and safety of our healthcare system. Further, we agree with prior decisions that without these data the potential exists to compromise patient care," the companies said in a joint statement that also announced "a strong basis for a rehearing."
SDI and IMS Health's request for a rehearing will be closely monitored by other research firms, and may instigate challenges to similar bans in Vermont and Maine, and pending bans in a dozen other states. The Vermont ban, unlike the New Hampshire law, allows a prescriber to "opt in," or give consent to the use of his identity. In Maine, a prescriber can "opt out" of having his identity used for marketing purposes.
Scroll down to see the next article