February 16, 2012
Legislative wins, but no surety for survey researchers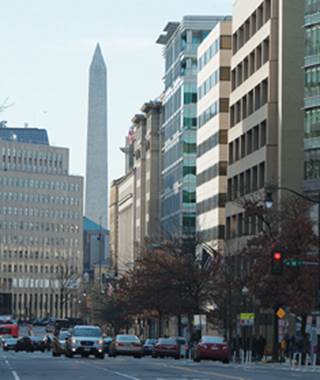 Market researchers can breathe a little easier. The Physician Payment Sunshine Act, draft guidelines for which were recently issued after a delay of several months, maintains the exclusion for marketing research incentives, and all but one or two states have yielded to it.
"Marketing research rules are in the same position as when the [Affordable Care] law was passed [in 2010], which is on the outside. And that's a good thing," said Howard Fienberg, director of government affairs for the Marketing Research Association (MRA), one of the groups that have been lobbying for exclusions along with the Pharmaceutical Marketing Research Group (PMRG).
Reacting to the Sunshine Act's passage, over the past year-and-a-half, Maine, New York, Alaska, Connecticut, Colorado and the District of Columbia are among those have either killed their reporting regulations for research, or shelved bills.
Industry groups lobbied that local measures should be trumped by the act's exclusion. Research honoraria are exempt from federal physician-payment regulation, as long as the pharma or medical device manufacturer sponsoring the survey or focus group is not aware of the participants' identity.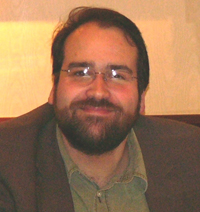 The only holdout is Vermont, a state where firms cannot pay a physician to participate in a pharma research study, said Fienberg (pictured). Vermont's law is "a flat, specific gift ban which would not be preempted in the slightest by the [federal law]." Incentives for research are specifically mentioned.
West Virgina, Fienberg added, could still be on the radar, too, but is not enforcing its law.
Outside of these holdouts are quite a few states that shield survey research from regulation. But there is reason to remain on guard, with the Supreme Court this year reviewing the constitutionality of key parts of the federal healthcare law: the individual mandate, which essentially requires all individuals to get insurance by 2014 or pay a penalty, and an expansion of Medicaid. The court is scheduled for three days of hearings in late March and then a ruling in early summer.
"If the whole law gets struck down, it could set things back," said Fienberg, "in that people that want these laws at the state level will go back to pushing them. I would assume that that emboldens some of the people in different state legislatures that have been trying to push state laws. But that remains to be seen."
Last year the justices came down on the side of the data-mining industry, overturning Vermont's law banning the sale of prescription data to pharmas because it violates First Amendment speech protections. Data firms IMS Health, SDI Health and Wolters Kluwer had fought the law, with help from PhRMA.
Firms that conduct primary research also had reason to cheer the Federal Communications Commission's decision Wednesday to shield telephone survey research from further restrictions. New regulations, approved under the Telephone Consumer Protection Act (TCPA), will prohibit most telemarketing robocalls while continuing to permit survey research calls. A prior provision, struck from the final law, would have required "express prior written consent" for research calls to cell phones using an autodialer. Any kind of research using the phone, pharma included, would have been implicated.
The physician payment-disclosure regulations are a separate matter whose fate is bound up with the Affordable Care Act. Depending on the outcome of the ruling determining the constitutional survival of the federal law, lobbyists for the survey research industry could find themselves fending off restrictions again.
If that's the case, said Fienberg, "Outside of Vermont, we have enough positive moves to protect research, and all of these attacks on pharma marketing, that I think we would have a chance to do OK as these folks continue to try to make their case."
Scroll down to see the next article