May 14, 2013
Merck's Heller on how to get more women into the C-suite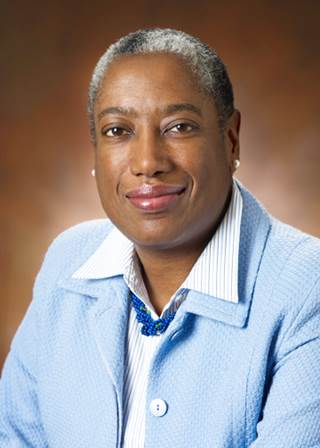 Bridgette Heller counts herself as fortunate. She's had mentors who have recognized her potential and facilitated her rise. But looking back, there was one person—an 11th-grade teacher—who dealt Heller a setback by rejecting her request to take an advanced math class.
"He convinced me that I was not smart enough," recalled Heller, who is now EVP of Merck and president of its consumer care division. "He used his connection with me to stunt my power."
Even today there are managers—some in the life sciences—who don't know how to help female colleagues achieve career goals. Like her 11th-grade teacher, "These managers are…quashing potential, inhibiting these women from unleashing the full power of their knowledge and ideas to drive growth in the business," said Heller as she accepted the 2013 Woman of the Year award from the Healthcare Businesswomen's Association (HBA).
Over 2,000 people turned out for the HBA awards luncheon last week in New York City, where Novartis VP Public Affairs Kevin Rigby received the 2013 Honorable Mentor award, and Eve Dryer, a consultant and founding member of the group's greater Philadelphia chapter, was named HBA Star for her volunteer efforts.
As drenching rains fell outside, Heller delivered a warm, energetic keynote focused on the power of authentic connections as a catalyst for personal growth, and what she called the "nurturing connections" that enabled her to unleash her own potential. It became apparent to all in the room -- not just to the 24 tables of Merck employees -- why the executive has been lauded for her ability to engage others.
About three years ago, Heller, 51, left Johnson & Johnson, where she was president of J&J Baby, to head up Merck's OTC unit. She now oversees such brands as Dr Scholl's, Coppertone, Afrin, Muralex and Claritin. She's brought "inquisitiveness and refreshing candor to our senior-level discussion on a wide range of strategic issues," said Merck CEO Ken Frazier.
"I'll tell you, it's really refreshing," quipped Frazier during his introduction of the WOTY awardee. "I've had that cold shower from time to time." Yet one of Heller's greatest strengths is "her ability to connect with all kinds of people," Frazier said, adding that "she goes beyond the concept of transparency to be both a warmly and authentically human person."
Heller has looked to create and maintain connections with both employees and customers. "Her team understands that she thinks of consumers not simply as purchasers but as human beings. She wants to listen to them," Frazier said, adding that he was especially pleased with the consumer unit's industry-leading growth rate of 6% last year.
Heller was born and raised in St. Petersburg, Fla., during the time of segregation. She attended segregated schools until the 6th grade. That didn't hold her back. "I had the great blessing of having been born into a village where love and standards were very high," she said.
Segregation "wasn't a hindrance to me personally." In fact, she said, "School integration was a little unsettling because in my village the one limitation to potential was believed to be skin color, and your ethnicity trumped gender on the power spectrum."
Connections in the community made it clear that "power lay in education," Heller said. Teachers and parents recognized her academic talent, nurtured her potential and, as she put it, shaped her relationship to power. "This was a revelation for me: From early on, I never believed my power, as a concept, was something I was comfortable thinking about, let alone talking about. This is true for many women, even those of us in powerful positions."
After an MBA at Kellogg, Heller entered the consumer packaged goods arena, including a 17-year stint with Kraft Foods. Among professional mentors was her first boss at Kraft, who used to ask her constantly, "What did you do for the consumer today?"
She spoke of work yet to be done in advancing women. "We came here to applaud the HBA and the progress women have made in this healthcare industry of ours," said Heller. "But let's be clear. We're also here to signal just how much further women have to go. Women make up 47% of the workforce and yet we're only 4% of CEOs."
Her three-step recipe for helping: leaders must create a workplace environment conducive to women stepping up to higher levels of responsibility, and women must prepare themselves to exploit their own strengths and capabilities by recognizing the power that lies within and having the confidence to exercise it.
Finally, mentors must give of themselves so others can do better and business can prosper in the long term. To succeed in business, one needs to mentor not only down but laterally and upward, which, by the way, Heller does "very effectively and very directly," said Frazier.
Yet, Heller cautioned, there are still managers who use their power to stunt others. "Let me assure you that…it's happening today within our own companies," Heller observed. That realization "reinforced to me that our greatest power as leaders comes from our ability to create a space where all people can be comfortable with their personal power.
"We have to pull together," she concluded. "We have to recognize our inner strength. We have to have the confidence to move toward the power, use the power in each of us—to unleash the power—and to change this industry for the better."
Scroll down to see the next article