September 19, 2007
Pfizer to debut Chantix DTC work this month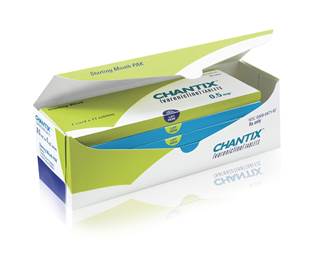 Pfizer is set to roll out a DTC campaign for smoking-cessation aid Chantix next week, an executive said today.
Ian Read said the US debut, slated for Sept. 24, "should add to our momentum" for Chantix (varenicline tartrate), which gained marketing clearance last year under an accelerated, six-month review and generated $168 million in revenue during the first six months of 2007.
"We are just in the early stages of tapping into the potential of this product," said Read, a Pfizer VP and president of its Worldwide Pharma Operations, during the Bank of America Annual Investment Conference today.
McCann HumanCare, tasked with the DTC account, deferred questions to the client. The McCann consumer unit also handles Pfizer's Aricept and Viagra. Euro RSCG Life LM&P handles professional work, while Cadient claims the interactive side.
In a second-quarter earnings statement, the company said nearly 2.5 million US patients had filled prescriptions for Chantix as of June 15, comprising a little more than 5% of US adult smokers. It has introduced new adherence tools to physicians and is conducting pilot programs to reach patients in their first month of therapy through pharmacy programs, as well as through its "GetQuit" behavior modification program.
Pfizer added that it has partnered with regulators and independent medical organizations and has supported expanding coverage to uninsured patients.
Scroll down to see the next article