May 22, 2017
From the Editor: The Patient Journey 2017
Biopharma companies spend thousands of dollars on consultants and agencies to "map the patient journey." Oftentimes these exercises are recommissioned year after year.
Is there so much annual change in what, theoretically, should be a one-time exercise identifying what people typically go through when they have a health issue?
Read the story: Drugmakers formalize patient roles as they work to define patient centricity
To be sure, patients encounter myriad challenges along the way. And the exercise of putting oneself into the shoes of the people one serves, in order to understand what it's like to live in their reality, isn't just a noble act of empathy. It's also smart from a marketing perspective — pharma must not develop or promote products at the exclusion of thinking about the human experience.
See also: Expert Q&A: Getting patient centricity right
Yet, clearly, industry is struggling, despite these often-recurring exercises, to understand the patient. And companies that cannot decode the experience of end users risk a deleterious domino effect: They cannot align activities to be more customer-centric, advance dialogue that would lead patients to make more informed decisions about their care, or design strategies to leverage new technological innovations to make their medicines more relevant.
In this annual supplement, MM&M takes a fresh look at the struggle in life sciences to comprehend patients, asking manufacturers to define the problem and asking healthcare marketers to offer insight and tips to support their clients in this vital endeavor.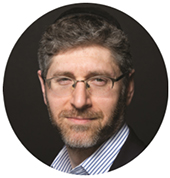 Marc Iskowitz is editor-in-chief of MM&M.
Scroll down to see the next article