December 01, 2013
Digital Media briefs: December 2013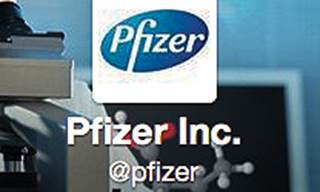 Pfizer now owns its @Pfizer presence. A third party beat the drugmaker to the handle when the company joined the Twitterverse four years ago, forcing it to use @Pfizer_news. PMLive reports @Pfizer will be an overall newsfeed and @Pfizer_news will carry press releases.
The National Institute on Drug Abuse released a responsive-design version of its teen-centric website, as well as publishing some of the materials in Spanish. The agency said the new website was designed to look more engaging, through touches such as colorful buttons that link more quickly to information teens are looking for.
Doctor ratings and Q&A company HealthTap launched a voice-activated app, Talk To Docs. MobiHealthNews reports the app mines an archive of answers to health-related questions. CEO Ron Gutman tells MobiHealth it will make it easier for the disabled, elderly and anyone who is juggling too many things to get the information they need.
LEO Pharma released a psoriasis and actinic keratosis patient support program with an augmented reality app and live nurse support. The program is available to all patients—not just ones with prescriptions.
Scroll down to see the next article