October 01, 2013
Digital Media briefs: October 2013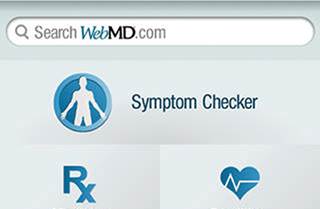 WebMD launched a new version of its iPhone app. The company said in a statement that the new version—with on-demand health information—incorporates user feedback and provides content in what it calls "snackable" quantities.
Doximity said about 30% of US doctors are connecting with the network, giving it a virtual headcount of 200,000 members. The provider that put membership into the next thousand: an oncologist. "Medicine is a team sport," the company said in a statement about the 200,000th member, and noted the oncologist reached out to 40 colleagues after completing his profile.
WellDoc, which is launching the BlueStar FDA-approved mobile prescription therapy for type 2 diabetes, named four new board members. WellDoc CEO and founder Ryan Sysko said in a statement that the new members bring local and global experiences that will be brought to bear during launch.
The COPD Foundation
has launched the COPD Pocket Consultant Guide iPhone app for HCPs to use in clinical care. The app lets HCPs enter patient symptoms, spirometry results and exacerbation history. The information is funneled into a therapy chart.
Scroll down to see the next article