April 01, 2013
After merger, AANP has two journals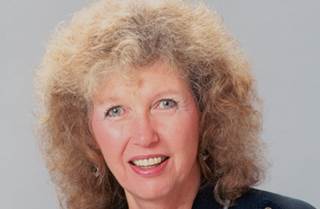 The January merger of the American Academy of Nurse Practitioners and the American College of Nurse Practitioners put two groups of professionals under one umbrella agency—and combined two distinct publishing channels to boot. Members of the new group will now receive both the Journal of the American Academy of Nurse Practitioners, which is published by Wiley but owned by the association, and the Journal for Nurse Practitioners, which is owned by Elsevier.
Under the new set-up, both publications will be official journals of the unified group, now known as the American Association of Nurse Practitioners. Elsevier announced the designation of JNP as an official journal of the group on February 20.
Before the merger, members of the American Academy of Nurse Practitioners received the JAANP as part of their membership, whereas Elsevier's JNP was available by subscription.
But while the new set-up means members will receive a total of 22 issues, that increase won't necessarily result in a jump in circulation numbers for either publication. Elsevier spokesman Christopher Capot told MM&M by email that the two journals already had an overlapping subscriber base among the 125,000 to 150,000 nurse practitioners, so its current readership of about 90,000 isn't a big jump from JNP's pre "official publication" status.
JAANP editor-in-chief Charon Pierson told MM&M that 2013 is a transitional year for the organization, and that the two publications will continue to run independently, with each editor operating as they did before, meaning that their content won't be coordinated.
Yet there may be a coincidental complementary nature to the publications. For example, Pierson said JNP has an oncology column, whereas JAANP talks about oncology not as a regular item but as it fits into a nurse practitioner's concerns.
Acknowledging that publication pairing is just two months in, Pierson said members haven't reacted to the news as of yet. "I think everybody is so used to seeing both of these journals anyway. I don't think it's a big deal for us," she said.
Scroll down to see the next article