October 01, 2013
Med Ed Report briefs: October 2013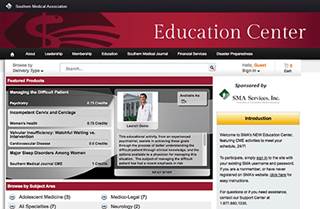 Online CME continues to displace face-to-face interactions, according to a survey by three groups including Elsevier's Office of CME. Out of 801 doctors, 97% said they will do more online CME, and 40% said they will up their Virtual Course list in 2014.
In the wake of the CDC's anti-smoking "Tips" advertising blitz, an editorial by Chinese researchers in the Lancet suggested the campaign could be a model for other countries and called for more education. Tips led some 220,000 current smokers to quit and about 1.4 million others to attempt cessation, CDC said.
Non-profit CME group Southern Medical Association launched an online CME catalog on its website, sma.org, that covers topics including women's health, ethics, disaster preparedness and spirituality and medicine, among others.
Astellas
is funding a three-part series, produced by CME Outfitters, on overactive bladder treatment adherence. The courses are an extension of information that was shared at May's American Urological Association's Annual Meeting. Topics include recognizing OAB ­prevalence, treatment options and patient conversations.
Scroll down to see the next article