June 01, 2015
A Q&A with Rob Rogers, 2015 Lions Health pharma jury president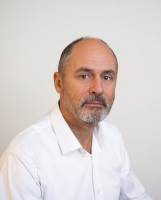 Rob Rogers, whose day job is chief creative officer and co-CEO of the Americas for Sudler & Hennessey, attended Lions Health last year as a health and wellness juror.
This year he's serving as the pharma jury president. He spoke with MM&M about whether pharma is ready to win a Grand Prix, if regulation limits creativity in healthcare, and why wearables may spur creativity.
Jaimy Lee (MM&M): How do you expect the second year of Lions Health to differ from the first year?
Rob Rogers (Lions Health; S&H): It seems like there's more buzz around it. Quite a few agencies were sitting back and waiting to see what happened. We're expecting a wider array of entries and certainly there seems to be a lot more buzz about it. There was an expectation about what was going to happen at Cannes. It's very hard to try to win, and it should be. It's really the eminent award show in healthcare and all of the judges that played a role in the jury felt a weight of expectation and also they wanted this to be a show of great significance. I think we achieved that and hopefully this year we'll move it further along.
Lee: Given the talk last year about pharma not winning a top award, is that something you expect to change and lead to more creativity this year?
Rogers: We didn't want to award a Grand Prix to anything [in pharma]. [The jurors] had a lot of discussion in the pharma category, and they just couldn't settle on anything that they felt was worthy of it. The weight of expectation [is that] at some point in the near future, we should be able to award a Grand Prix in pharma. Maybe this year will be the year!
Lee: What about the industry's role in becoming more creative? Is that something that can be addressed in a year? Or will the same mentality exist this year as well?
Rogers: We've had more interest from clients, which is a great sign. I haven't seen the final list of attendees but I know there are some clients coming, which is very exciting. A chance for them to be part of the dialogue is what we want. We know this is not supposed to be a one-sided affair or it's not supposed to be just us preaching at the choir about the value of creativity. It will become so much more meaningful when clients really get engaged.
The digital side of the business is going to lead the way on that. There are more interesting and perhaps more innovative ideas coming out, particularly being led by some of the digital parts of companies. I was interested to see a couple of recent hires being made on the client side, people from agencies.
That makes me think about the convergence of Big Data and wearable technology and then you combine that with an iPhone and what that might look like. And that's a pretty creative place to be. Maybe it's just that wearables are redefining [creativity]. We're not just talking about print and TV anymore. We're talking about ideas that come together to create a third thing, and that's very powerful and exciting. What does modern creative look like?
Lee: With fewer clients than expected attending last year, did you find that lacking?
Rogers: There's a stigma about it. The fact is, this thing's held in the south of France. But if you compare it to the traditional big Cannes show, there were 16 years before a single client came to that show. And here we are in year two and clients are coming. I think they want to come to the party and they want to be part of the conversation.
Lee: Is regulation the biggest block to creativity in pharma?


Rogers: I hate to say that but I know you're right. It certainly contributes to the sense we have that the world is narrowing a bit. It's also a bit of a cop-out. No one is happy if that is the answer and the work isn't as good or as exciting as we want it to be. Clients don't actually know they can't get something approved. This is not a matter of objectivity. This is complete subjectivity. One client will be able to approve something but another client will not be able to approve it. We're constantly maintaining a level of enthusiasm to take the best foot we can back to clients, and we continue to turn up with good ideas and continue to push the bar.
Perhaps our biggest challenge is maintaining that enthusiasm. It's incredible the amount of column inches devoted to health these days. Someone said the blockbuster of the 21st century is the engaged patient, and you think about the tremendous opportunities in patient centricity and that is a very broad canvas on which to paint. I try not to see it as a restrictive environment at all.
Lee: What is one thing that surprised you both in your experience as a juror and as an attendee last year?
Rogers: I was unready for the level of passionate commitment that people had for the work that they champion. The last few jury sessions reminded me very much of a scene out of 12 Angry Men. Cannes is hard work. They pick you up at eight in the morning. You roll out of there around ten o'clock at night. I forgot how energizing it is to be with a bunch of like-minded people. Most awards show [judgings] go for a day or an afternoon. This is a chance for people to really be in the work and figure out what great looks like.
Lee: What is one piece of advice you would give to new attendees?
Rogers: Get plenty of sleep before you go. It's about being able to connect the dots. You can see the tremendous sense of opportunity healthcare provides. Spend the time meeting new people and talking and getting the ideas and feeling the energy that comes from a place where you are surrounded by like-minded others.
(This Q&A has been edited and condensed.)
Looking for more Cannes Lion coverage? Here you'll find daily news of the latest trends, themes and chatter around creativity in healthcare, live from the south of France during the two-day festival.

Scroll down to see the next article