May 22, 2015
Five things for pharma marketers to know: Friday, May 22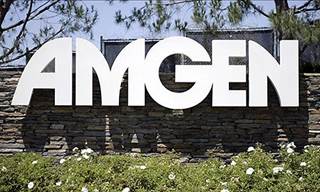 Amgen's experimental cholesterol-lowering drug Repatha received a positive recommendation from the European Medicines Agency, making it the first PCSK9 inhibitor to do so. Sanofi and Regeneron are also developing a PCSK9 inhibitor called Praluent, and both drugs are expected to be reviewed by the FDA this summer. The European Commission, which usually follows recommendations made by the EMA, is expected to review the drug for approval in the EU, according to Reuters.
The European Medicines Agency also endorsed Merck's Keytruda for the treatment of melanoma, following a similar recommendation last month for Bristol-Myers Squibb's competing PD-1 inhibitor Opdivo (nivolumarkeb), reported The Economic Times. Both drugs are approved to treat melanoma in the US. Merck has not received FDA approval to market Keytruda to treat lung cancer although Opdivo is indicated to treat lung cancer. Opdivo generated $40 million in sales in its first full quarter, while Keytruda brought in $83 million in sales during Merck's first quarter of 2015.
The FDA said it plans to study spousal influence on a consumer's understanding and response to DTC prescription drug ads. A potential consumer and his or her spouse or domestic partner may view ads together and then discussion the benefits or risk of a drug. A partner may influence a consumer's decision to take a prescription drug.
Botox may be effective at relieving major depressive disorder, according to an analysis of several small studies. Because facial expression plays a role in an individual's mood, preventing an unhappy expression might reduce happiness, MedPage Today reported. But the researcher who authored the study cautioned that the findings are preliminary and there is a need for further study.
ICYMI: The sweeping 21st Century Cures Act will head to the House floor for a vote. Included in the bill is a provision that would allow drugmakers to share off-label economic information with payers and other similar entities.
Scroll down to see the next article