January 15, 2014
Geider takes reins at ICC Lowe Pace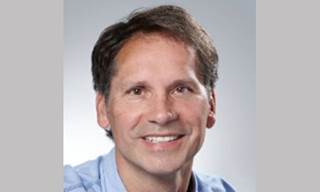 Gregg Geider, who headed up the Januvia diabetes account while at Omnicom's Harrison & Star, has joined IPG's ICC Lowe Pace as its new managing director, effective this month. He replaces Margaret Anne Ingram, SVP, management supervisor, who moves to the role of new business director.
While this is Geider's first role helming an agency, he comes to the full-service shop after high-profile work for some well-known brands. Most recently he led the professional brief for Merck's Januvia diabetes pill, which H&S had picked up in an agency consolidation in 2012. For several years, he also led global messaging for AbbVie's autoimmune blockbuster Humira, also at NYC-based H&S.
"[Gregg's] used to bringing resources together, and that's what I want Pace clients to expect moving forward," said Steve Viviano, CEO of ICC Lowe.
"I'm uniquely positioned to look into…what our clients and brands need and leverage those resources as necessary," said Geider.
ICC Lowe Pace is one of two US-based conflict shops in the ICC Lowe network, the other being ICC Lowe Trio. It was rebranded to ICC Lowe Pace three years ago along with the rest of the ICC shops after Interpublic Group, ICC's parent, allowed Viviano to take over and grow healthcare within the holding company's Lowe & Partners network.
Geider adds to a deep bench at the agency, which touts its depth and senior-level talent, a growing client base, but with a smaller agency's touch.
"The positioning for the office is 'the boutique with access to the larger resources of ICC Lowe,' and we think that will go a long way for us," said Viviano, citing the shop's DTC work as well as high-science accounts. "Gregg's focus now is on existing clients and helping them solve their challenges."
Scroll down to see the next article