October 01, 2013
Career Path: Advancing with the Stars
Download:

Career Path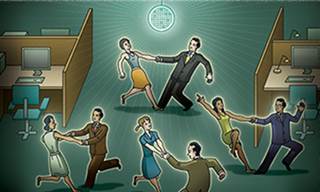 Career Path: Advancing with the Stars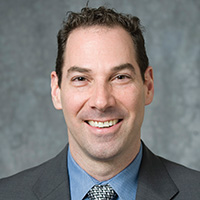 David Stern, SVP, head, global business franchise, fertility, EMD Serono
Time in the industry: 20 years
Original career plan: I have a biology and economics degree, and always wanted to combine the two. I was an emergency medical technician during college and really enjoyed the challenge of thinking on your feet, and getting patients treated quickly and getting them out of danger and to a hospital. My friends in college told me to go to medical school, but I didn't want to invest all the time in med school, residency, fellowship, so I decided to go into the biopharmaceutical Industry.
Previous roles: Sales representative, Organon (1 year); reproductive health specialist (field based), Organon (2 years); district manager, Organon (2.5 yrs); group product manager, women's health, Organon (2 years); marketing director, US women's health, Organon (4 years); vice president of marketing, metabolic endocrinology, EMD Serono (2 years); executive vice president, head of US commercial operations for endocrinology, EMD Serono (7 years)
How did you get into healthcare/pharma?
Always loved the business side of healthcare and wanted to be able to use my medical background and combine it with business. I started as a sales rep to "learn the business" and always wanted to move into management.
What valuable skills did you pick up from your previous roles?
Working in sales gave me an appreciation to listen to what the customer needs. When I moved into marketing, I always saw my customer, not as the patient or physician, but sales team that was utilizing the programs I was creating on a day-to-day basis. As a sales representative, if you don't have confidence in the sales materials, you won't use them, and a lot of time and money will go to waste. As a Sales Manager, I learned how to build a strong team and to motivate people with different personalities. My biggest lesson was to help develop each person according to their strengths, not what my strengths were. The skills I learned in running the US Business Team was how to lead a large cross-functional team (including medical) and manage a P&L. Having flexibility to move investment to different areas to maximize return was critical to the success of the business.
To whom do you feel you owe your success?
As most people will say, I've been very lucky to have excellent mentors throughout my career. My initial Sales Manager taught me how to ask open ended questions and really listen to the response- rather than have a prepared sales call. My first VP of Marketing allowed me a lot of flexibility to build a non-conventional marketing plan based on the needs of the physicians and show that I could drive results while taking on a leadership role (as a junior marketer with a fresh MBA). The 2 most important mentors were the ones that brought me to EMD Serono (Serono at the time). The EVP of Metabolic Endocrinology took me under his wing and taught me how to not just run a marketing team, but how to lead a business unit. The President of Serono had faith in me to promote me from Marketing to EVP and placed his trust in me to run the business unit and turn the business around. He helped me to structure my vision based on a combination of business analysis and the passion I had for the therapeutic area.
What's been your most useful career skill, and how did you develop it?
Leading people through a shared vision. Teamwork is so critical to business success, and the best way to be successful is to build a team of people that are passionate about what they are doing and enjoy winning.
Is there anything you would have done differently?
There are always things that could be done differently. Learning from mistakes is something that helps to improve how you manager, so in that sense, I wouldn't change things. I spent 18 years of my career focused on the US. I would probably have tried to move into a Global position sooner to get broader experience.
What has surprised you most about working in the industry?
The number of passionate people there are. We get a bad rap in public relations. Our industry is made of people that are committed to improving patient's lives, and bring new treatment to people around the world. We do some great things as an industry overall, and don't get enough credit for it.
How do you help others unleash their potential? Build a level of trust and allow people to make mistakes. Understand when to step in and when to let people fail— so they can learn for the future.
What advice would you give others looking to get into the industry or move up the ranks?
It takes time—it's not something that happens overnight. I've always told people that it is more important to gain experiences—not look at titles. I have taken lateral moves (sometimes taking a cut in pay or benefits) in order to get experience to be able to move up within organizations. People hire or promote people based on what experiences they have, not based on titles or degrees.