October 01, 2014
Down... But Not Out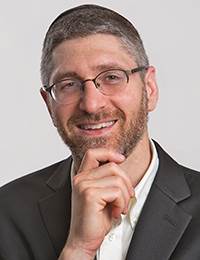 Each year MM&M's Career & Salary Survey offers a vast pool of data on the fortunes and job prospects of people in healthcare marketing. Finding the story those data points tell is the challenge.
This year's statistical tsunami was no exception. Herewith, I'll offer three depths of analysis—shallow, mid and deep—in hopes of revealing some of the most tantalizing of a mixed catch of salary statistics.
Shallow End
Let's wade into the shallow end of the data pool by looking at average salaries across the board—down 5.5% in 2014, sliding from their all-time high of $143,600 last year to $135,700. That six-figure number is not exactly a bottom-scraper; paychecks are still reportedly at their second-highest level in the 28-year history of the survey.
Satisfaction levels among pharma-based respondents also fell—but again did not exactly tank. About 80% of such employees said that they were either "thoroughly" or "generally" satisfied with their jobs , down from 84.8% in 2013.
Middle Depth
Adjusted to the water? Good, let's go down further. The number of those reporting they plan to seek a new job in the next 12 months (36.0%) outpaced those who say they'll sit tight for the next 12 months (34.5%). Last year, the spread between the two was 37.7% (go) and 36.0% (stay).
Again, there are two sides. On the one hand, fewer people plan to look for new gigs, but on the other, hunters still outnumber non-hunters—for the second straight year.
The survey shows the motives for wanting to leave are For Better Salary (17.1%), Better Work Environment/Culture (10.3%), and Better Advancement Prospects (5.5%). Yet the underlying reason why so many are itching to move, yet reportedly happy where they are, isn't clear.
Deep Water
What's that you say? Other than the overall salaries going down slightly, everything else appears fairly similar to previous years? Maybe so, but let's dive deeper.
A big story last year was the increased gender gap. It widened hugely in 2013, with the average male salary up 13.1% to $166,300; whereas the average female paycheck slipped by 9.0% to $131,023. This year, the gender gap is still a factor.
One point worth mentioning: last year 52% of the respondent were male and 48% female, whereas the sexes break down evenly in 2014. Since the gender gap persists, that could explain the slight downturn in overall salaries.
Indeed, the number of CEOs (88% of them male, vs. 90% in 2013) who responded fell from 28 to 16 this year, and their average salary was down 34.1% to $232,500. Since many of the other senior positions in the industry are also dominated by men, what this also reveals is that the study does not enable an apples-to-apples comparison. Thus, I'll stop short of proclaiming an expanding gender chasm. Still, one can't argue with the facts: women continue to be rewarded less and tend to get fewer of the highly-paid positions.
It is a situation ripe for change.
For a discussion of the findings, see our cover story, "In Check." Or, to take your own plunge into the data pool, access hundreds of additional insights, charts and the full complement of job titles by clicking here for the MM&M Career & Salary Survey Premium Edition.
Scroll down to see the next article