February 01, 2014
Med Ed Report briefs: February 2014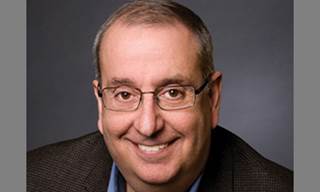 The Federation of State Medical Boards (FSMB) and FSMB Foundation are collaborating with several partners to provide state medical boards with resources to educate healthcare professionals on the prescribing of extended-release and long-acting opioid analgesics for patients with chronic pain.
Priya Wanchoo, MD, CCMEP, joined Haymarket Medical Education as VP and medical director. The grant development group will report to her, and she is tasked with helping HME to improve the quality of grant proposals, and contributing her medical perspective to myCME. (Haymarket Media publishes MM&M.)
ACCME president and CEO Murray Kope­low, MD (pictured), said a JAMA study that explored the relationship between "medical communication companies" and drug and device companies was "wrong" about ACCME-accredited providers. There are no such providers that are "supported mainly by drug and device companies," Kopelow told Meetings­Net.com.
The Audio-Digest Foundation announced the release of original programs last month, including lectures in general surgery, family practice, emergency medicine and anesthesiology.
Scroll down to see the next article