December 01, 2013
Outlook 2014: Capitol Commotion
Download:

Capital Commotion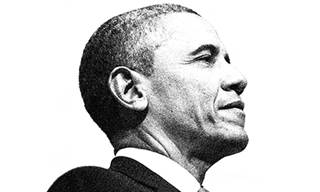 Outlook 2014: Capitol Commotion
Can FDA manage
to stay above the fray?
by James G. Dickinson
The long shadow of Obamacare's dismal rollout falls across everything touching healthcare that Washington will try to do in 2014, be it FDA, DEA, CMS and FTC initiatives, Capitol Hill oversight and legislation, or prosecutions.
Washington's toxic atmosphere will be made even worse by the approach of the November midterm elections and the clutter and tumult this will bring to the process of government.
Although they are not supposed to react politically, federal agencies like FDA have in recent times increasingly tended to respond more sympathetically in election years to the party that holds the White House than to its rivals when constituent or stakeholder concerns are presented. This is especially so the higher in the agency you go, and the closer to its implanted political appointees.
Next year being an election year, expect the Obama agenda and the concerns of Democratic constituencies to get more attention—without anyone openly admitting it. This is what happened with FDA's current trans fat initiative, which attacks a critical cost burden for Obamacare.
In the pharmaceutical arena, FDA is scheduled by next July to ­issue guidance describing its policy on Internet promotion, including social media, of all regulated medical products.
By the end of FY 2014 (Sept. 30), FDA says it will issue guidance on methodologies for assessing a drug's Risk Evaluation and Mitigation Strategy, which increasingly includes a patient information requirement. This guidance should specifically address methodologies for determining whether a specific Risk Evaluation and Mitigation Strategy with elements to assure safe use is: (i) commensurate with the specific serious risk listed in the labeling of the drug and (ii) considering the observed risk, not unduly burdensome on patient access to the drug.
In the same timeframe, FDA will hold a public meeting to discuss its qualification standards for new-drug development tools, new measurement theory, and implications for multi-national clinical trials supporting new drug applications.
Also in 2014, FDA promises to publish final guidance specifying the completed data standards, formats, and terminologies that drug sponsors must use to submit data in electronic applications, as paper submissions disappear into history.
In 2014, FDA says it will revise regulations for "current good manufacturing practice" for oversight and controls over the manufacture of drugs to ensure quality, including managing the risk of and establishing the safety of raw materials, materials used in the manufacturing of drugs, and finished drug products.
Not later than Dec. 31, 2014, FDA expects to publish final guidance on how data may be used for the efficient and streamlined development of antibacterial drugs to treat serious or life-threatening bacterial infections.
In law enforcement against bad operators in the pharmaceutical marketplace, the Obama administration promises to continue its focus on drug safety, misbranding and adulteration. Misbranding includes making untrue or unbalanced promotional claims and failure to disclose all relevant safety information to FDA and prescribers. Adulteration includes manufacturing quality violations.
The Health Research Institute, a unit of the international accounting and consulting firm PwC (formerly PricewaterhouseCoopers), is expecting increased belt-tightening by healthcare organizations during 2014, aggravated by Obamacare. Notwithstanding this, HRI is predicting increased overall price increases, including higher insurance deductibles, and more use of generic drugs.