July 05, 2017
The Kinetix Group | 2017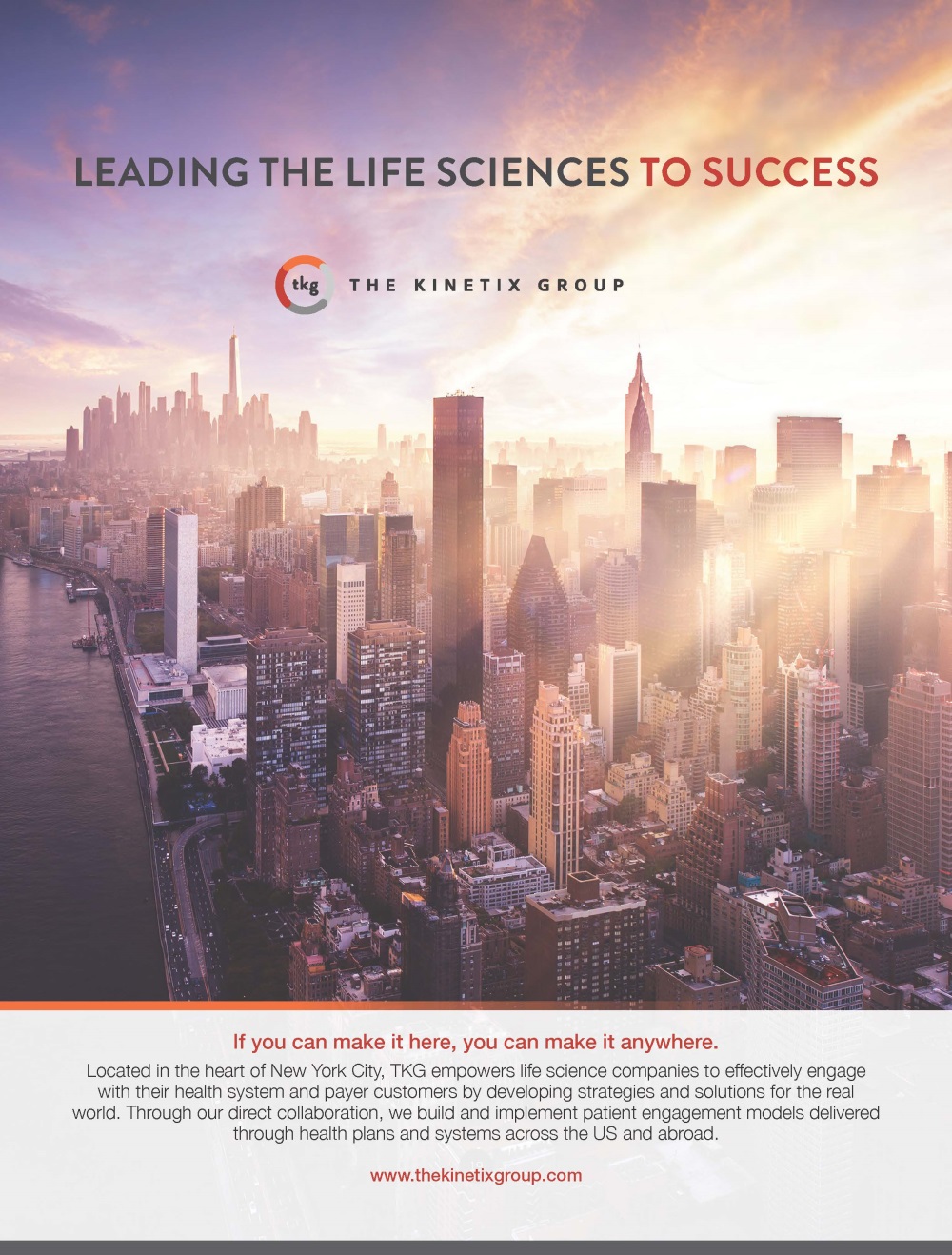 Performance
Revenue increased 8% to $14.25 million
Plans
"We will continue to help life-sciences clients in their shift toward value-based care"
— Sarah McNulty
Prediction
"We see an increased role of health systems in formulary decision-making and more collaboration between payers and health systems"
— Sarah McNulty
---
Serving as marketing AOR for major-league pharmaceutical clients can prove a double-edged sword. Sure, you get to act as the go-to strategist and tactician on new products and developments, but it can also mean juggling a wide variety of outside voices, inputs, and agendas.

This is where members of The Kinetix Group's management team feel their firm excels. With newly expanded offices in New York City and Dublin, Kinetix boasts "foundational expertise in health system and managed markets AOR activity," according to cofounder and president Sarah NcNulty. "But what really sets us apart is our unparalleled understanding of the customer, which we use to create meaningful programs and think innovatively with implementation goals in mind. The reason that clients want to work with us in the first place is that we are the 'non-agency' agency."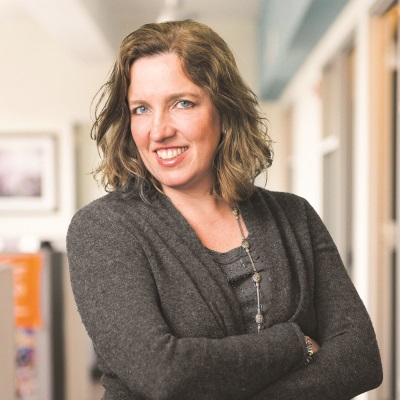 Case in point: Kinetix had served for nearly a decade as AOR for one client, which approached the agency last year with plans to launch a new product into a crowded category. Prior to launch, Kinetix provided training to the client's account managers — a service McNulty claims is "rarely offered by other agencies" — to help them better understand the clinical data in a way that would be more meaningful to customers.

During that training process, the Kinetix team also attempted to communicate the nuances of customer perception of care delivery within the product's therapeutic category. The goal, according to McNulty, was to "bring fresh ideas and approaches and also maintain a strong commitment to innovation."

Clients appear to be buying what Kinetix is selling. The firm counts Novartis (for which it does work on cardiovascular and respiratory products), Sandoz (oncology biosimilars), Alcon (eyecare), Boehringer Ingelheim (diabetes and cardiovascular products), Eli Lilly (rheumatoid arthritis), and Centers for Medicare and Medicaid Services (CMS, previously known as Health Care Financing Administration) among its A-listers.

To accommodate recent organic growth, Kinetix added eight new staffers spanning both sides of the Atlantic last year, driving its total to 60. Revenue increased from $13.2 million in 2015 to $14.25 million in 2016.

Though Kinetix had to work its way through some of the growing pains that come with such results — finding and onboarding talent, reorganizing internal teams — it proved to be a trade-off that McNulty and the entire Kinetix team were happy to accept. She notes that the firm's number of AOR assignments doubled last year.

While Kinetix remains relatively small, managing director J. P. Strapp believes the firm's agility and willingness to help clients manage changes in the health-tech landscape distinguish it from similarly situated competitors. By way of example, he points to a Kinetix program with one longstanding client to develop Transitions of Care, an initiative featuring nurse navigators — a crucial resource, he says, when working with patient populations whose access to healthcare is compromised by geographic, social, or environmental barriers.

"The program helps the client in patient assistance and maintaining its care objectives," Strapp notes.

Look for Kinetix to pursue similarly consultative assignments in the months ahead.
Scroll down to see the next article