January 03, 2012
Firms link to cover digital doctor research front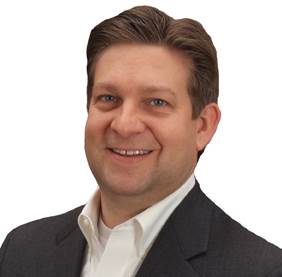 Two powers of the marketing research arena, Epocrates and Sony unit M3, partnered today to create what they claim is the world's largest verified physician and healthcare provider panel.
The firms will continue to own their own research assets. The deal, they said, means pharma clients can take advantage of both companies' online samples, reaching more than 1.7 million physicians globally, as if through one supplier—Epocrates' panel offering access to half of US doctors as well as allied-health professionals, and M3's comprising mostly physicians across Western Europe, Asia and Latin America.
Reached by phone this morning, Craig Overpeck, COO of M3's market research division M3 Global Research, touted those synergies but also some similarities. "The reason why we're great partners is because we both have a relationship-first philosophy."
M3 first forges a rapport through doctor web portals like MDLinx.com, while Epocrates uses point-of-care tools to gain entrée before engaging a physician in market research. Overpeck added that both firms strive to run extremely high-quality panels.
In addition, "Epocrates also has a large following from allied healthcare professionals, and that's an audience that we really can't access," Overpeck said.
That was a primary driver behind another recent case of researchers combining to strengthen their digital offering. In December, GfK said it would acquire Knowledge Networks, a provider of digital research in the US. In that instance, GfK said it planned to combine Knowledge Networks' Physicians' Consulting Network (PCN) panel with its US healthcare panel to improve access to allied-health professionals, a difficult segment to reach.
"Research companies are looking to get closer and closer to physicians mostly because the response rate with marketing research with physicians is going down," said Overpeck. He said slightly less than half of physicians opt into online research, most drawn by the subject matter rather than by M3's modest honorarium, which averages $2 per minute of a clinician's time.
Before today's deal, M3 had already claimed one of the largest physician databases, with broad coverage of specialists across Europe and Asia, including hundreds of thousands of China's roughly two million physicians. A relative newcomer to the space, M3 plans to expand into other markets where it lacks reach—namely South America, Turkey, India, Russia and Eastern Europe, according to Overpeck.
Scroll down to see the next article