April 01, 2013
ProPublica: firms paid $2B+ to docs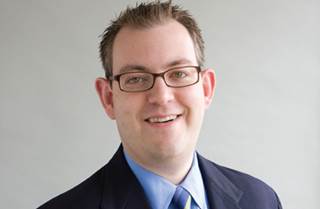 ProPublica's Dollars for Docs database shows many firms continue to utilize physician speakers for non-CME product-related talks and consulting.
According to a March update, in which the non-profit news outfit expanded its data set (by no means a complete look at spending by drug companies), to include payments from 15 drug makers (up from 12 in 2011), industry wrote more than $2-billion worth of checks to docs from 2009 through the third quarter of 2012.
From Jan.-Sept. 2012, Forest spent $31.4 million for consulting and paid speaking on such products as BP med Bystolic, antidepressant Viibryd and COPD drug Daliresp, ProPublica's database shows. AstraZeneca spent $13.0 million, and Pfizer $11.8 million.
"All of the companies we have spoken to see promotional speaking as a component of their marketing plans, but they place different values on it" explained ProPublica senior reporter Charles Ornstein in an e-mail.
Use of the channel has a lot to do with where a company is in the lifecycle of its products, said Ornstein. That, and the fact that companies define their categories as they see fit and disclose their figures in different formats, confounds attempts to generalize about industry trends.
Out of the hundreds of thousands of docs in the database, payments seem to have enriched a few. During the four-year span, 22 physicians made more than $500,000 giving talks and consulting for drug makers—half of them hailing from psychiatry. One psychiatrist received more than $1 million, "probably a minimum figure" as he separately disclosed ties with four other companies that haven't yet opened their books.
"Given that dozens of pharmaceutical companies have yet to disclose their payments—and won't until next year—we don't have a complete picture yet," said Ornstein. That means ProPublica's latest reveal offers just a small taste of what's to come.
Scroll down to see the next article