January 01, 2015
Disruption on Display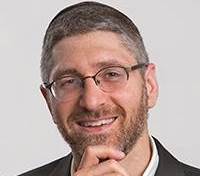 W
elcome to our inaugural Healthcare Transformers issue. The 14-page cover story (
starting on p. 31
) spotlights 40 people from the worlds of health tech, biopharma, devices, VC and other areas who are shaping the transformation of this industry.
Leveraging macro forces like healthcare reform, mobile adoption and the ongoing metamorphosis of pharma firms from strictly manufacturers to healthcare service companies, the Transformers are bringing shifts to many areas of the value chain, bypassing some established players and upending some previously stand-pat sectors.
The feature is not just designed to trumpet so-called disruption—overhyped as the term may be. Nor are we the first to spotlight some of these efforts. (StartUp Health has preached the healthcare-transformation gospel since 2011.)
What makes this story special is the collection of cases unique to our biopharma-heavy audience. Their ability to nudge conservative corporations to embrace a more open model should not be underestimated.
As Harvard Business Review notes in its own December 2014 cover story on the subject, "Practically every company innovates," but "turning sundry innovation efforts into a function that operates consistently and at scale feels like a monumental task."
Rather than devote the rest of this column to factoids about the list itself—17.5% are female; 7.5% are physicians—perhaps more useful for those planning a strategic innovation agenda would be to cull a few of the lessons learned. Here goes…
Reality-check your ideas. Any disruption is only as good as what it gives the patient it's meant to serve. When vetting potential partners who think they're onto The Next Big Thing, make sure patients are also enamored.
Involve the business people. As more manufacturers set up internal governance for innovation units designed to leverage emerging technology, make sure the business unit, which needs to take any technology "the last mile" through to regulatory review, also retains ownership.
Credit your teammates. These next three are universal pharma truths that bear mentioning here. It typically takes myriad internal mind-set shifts to allow pharma marketers to play in these spaces. So credit your legal, regulatory and medical teams for helping create the internal solutions needed.
Advocate like crazy. Granted, disruption is difficult. But you won't get there without a passion for how your innovation or proposed partnership is novel, pushes your company into adjacent areas or complements an existing strength.
Don't accept "no." As Dennis Urbaniak notes (in the cover story), "People say, 'Good luck getting anybody in pharma to change,' but…the industry is ready to move forward." And fellow pharma vet Joe Shields (also in the cover story) adds, "If we don't fundamentally change the way things are done—from the inside—then someone else will."
MM&M will celebrate its Top 40 Transformers at the first annual MM&M Transforming Healthcare Conference, slated for April 30 in New York City. The conference is also a good platform for evaluating potential beyond-the-pill partners, a forum for hearing from these entrepreneurs and a chance to see presentations of real case studies of which drugmakers will want to take note. There will be plenty of time to share ideas, as well, via built-in breakout sessions.
Congratulations to our Transformers and a happy and prosperous New Year to all of our readers.
Scroll down to see the next article