July 15, 2011
Global Report: Mobile Conquest
Download:

globalreport11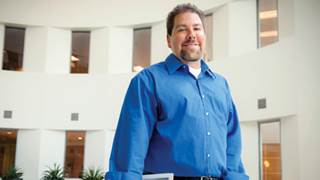 Global Report: Mobile Conquest

Care package
According to Erik Mednis, chief creative officer for Havas' Euro RSCG Life 4D, industry's answer to that question is evolving, from using apps simply to promote brand stickiness, toward leveraging them to deliver functional benefit.
For example, his agency is incorporating a tool, which enables doctors to email patient resources, into its next few global HCP digital builds. The app, called "Sendr," is available for iPhone and iPad, with an Android version planned. He says one manufacturer has made an enterprise commitment to include the feature across all of its brand websites.
Traditional pharma apps "might have featured a little prescribing information and a content push," says Mednis. Sendr—and apps like it—are "very much less push-oriented and concentrated on delivering real utility."
So, could facilitating doctor-patient interactions, as well as making the time between visits more productive, be where pharma finds its niche in the international app market?
"We generate a lot of amazing electronic or digital patient education material. As an industry, we haven't figured out an easy way for professionals to share that with patients," says Larry Mickelberg, chief digital officer and partner, Havas Worldwide Health.
Until now, that is. Novo Nordisk's NovoMedLink app is uncomplicated enough for physicians to use during a clinical visit. Like an Amazon.com shopping experience, physicians can add instructional videos, meal planners or other items to their virtual cart and shoot them off in an email to patients, who receive a digital care package as if it's coming from the HCP's email address.
Physicians download one app through the App Store. As NovoMedLink the website is updated, so too is the app, allowing them to access the latest offerings without having to download the latest version of the app. For those countries with the NovoMedLink app, market-specific information is provided based on the user's location and profile, ensuring content is appropriate from a regulatory and marketing standpoint.
Novo Nordisk's initial global app, launched in February, was based on the existing web portal, 2010's NovoMedLink.pro, which contains a number of diabetes-related resources, tools and content. Marissa Liesenfelt, senior account manager for Chicago agency Closerlook, Novo's agency for global mobile marketing, says not everything online was deemed app-worthy at the start.
With the client's guidance, "we started with content areas that would make sense to be used at the point of care with patients," she notes.