March 01, 2016
Report Reflects Pharma's Strained Ties with Payers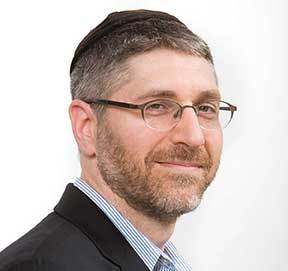 To the casual observer, our Healthcare Marketers Trend Report, fielded in late 2015–early 2016 in association with Guidemark Health, suggests that the industry's promotion remains in a fairly steady state. But an insider's ­analysis reveals some key insights.
For instance, payer pressure was once again voted the biggest challenge by respondents, and medium and large biopharma and medical device companies appeared to be most bothered by it.
Yet in the order of the "3 Ps" — a proxy for budget priority — payers came in third. Physicians overtook patients (who reigned in 2014) for first place.
Are brand managers giving payers short shrift? Not exactly. Some 40% said they'd upped payer marketing budgets.
Read the 2016 Healthcare Marketers Trend Report
I asked former Pfizer portfolio lead Kurt Hawtin, who had had responsibility for all customers on 85 brands there, including payer strategies/contracting, the reason. "Marketers ­often find themselves not knowing where to put their investment when it comes to payers," said Hawtin. "They're very seldom willing to copromote or use their name in any sort of promotional material."
Because little direct marketing can be done for or with a payer, he said, that investment typically funnels to ­digital materials to give to sales reps and, likely, digital to reach HCPs who are impacted by a plan. The survey captures this budget shift, for 86% said they used digital channels to reach doctors in 2015, up from 82% in 2014.
The second-most-cited challenge was delivering innovative beyond-the-pill programs. The fact that 66% of medium and large companies admitted to it suggests an appetite for innovation, one that we will explore in deeper detail in May at the MM&M Transforming Healthcare conference, in New York City.
If life-sci brand leaders aren't dialing up meetings and sales reps and materials, I also asked Hawtin, why do they still account for the lion's share of outlays?
"The all-in cost is between $275K and $300K a year for one sales rep," Hawtin said. "Field force, physician meetings . . . even though those are coming down, they still dwarf digital . . . [and] those costs are never being offset by a rise in digital, because you simply can't spend enough [digitally] to offset those costs."
50th anniversary logo ­extravaganza
You may have noticed the last letter of the MM&M logo on this issue's cover and online at mmm-online.com looks a bit more chromatic than usual. It heralds our previously announced cross-collaborative "Third M" campaign with agency sponsors. Third Ms have a limited run of one print month, will appear for that same span online, and give sponsors a chance to salute the brand in their own timeless fashion.
We thank Guidemark Health for its March reimagining in our banner and invite readers to stay tuned for the next one, due in April.
Marc Iskowitz is editor in chief of MM&M.
Scroll down to see the next article