December 27, 2007
UMass policy affects flow of education grants, samples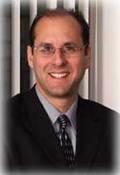 UMass
Memorial
Medical
Center
has taken one of the most comprehensive approaches yet by a teaching hospital to limit clinician-industry interaction.
The vendor relations policy, which could be implemented by early spring, bans all gifts to physicians, including meals, entertainment and sports tickets, along with token items like hats and pens. The rule also nixes privileges such as the ability of doctors at the teaching hospital to join company speakers bureaus. As far as site access by marketers, drug reps are still allowed but not in patient care areas unless providing equipment training, and they must make appointments. An extra measure of oversight is also applied to funding for CME and provision of drug samples.
"This is really no knock on the pharmaceutical industry," explained Doug Brown, SVP and general counsel of UMass Memorial Health Care, the health system that oversees the academic medical center. "We recognize there's a lot of incredible value that comes from some of those relationships and in fact clinical research and consulting relationships we in no way prohibit. We just ensure that they're…focused on objective research. The main issue from our perspective is one of appearance…of undue influence or lack of objectivity. [To the extent that these exist] it can be insidious to the organization itself."
UMass is just one of many US teaching hospitals concerned about the appearance of these relationships. Boston University and Boston Medical Center adopted strict conflict of interest rules this year, preceded by schools such as Stanford, Georgetown, Yale, the University of Pennsylvania and the University of Michigan.
Brown, who participated in writing the UMass policy, told MM&M that clinical leaders within the health system mulled the rule change for months, working closely with the nonprofit Prescription Project and with David Rothman, a professor at Columbia University and director of the university's Center on Medicine as a Profession, who also co-authored an article two years ago in JAMA arguing that academic medical centers need to take a leadership role in adopting stricter stances in their dealings with industry.
The UMass rule exceeds the health system's previous limits on meals and other gifts and is also among the toughest in the country. Members of the hospital's drug device procurement committee will be barred from having any relationships with industry. Other institutions often merely require committee members to disclose such links.
What's not prohibited in the new code is funding to specific clinical departments for general support of CME. However, companies must submit grants to the hospital's foundation first. And they cannot restrict educational dollars to particular physicians or to a particular program within the department. A newly created oversight counsel of physicians will review any educational donations over $10,000 in a given year to ensure the money is being used appropriately.
According to The Boston Globe—which first reported the story—that reflects a compromise reached only after doctors argued that this is a crucial source for maintaining their skills; executives wanted to ban company educational funding entirely. John O'Brien, chief executive of the health system, told the Globe that the hospital is fully prepared to make up for any loss in funding for education programs.
Samples also would be rerouted, in this case through the pharmacy department. Reps would not be able to drop them off directly for a physician or a department.
The new policy was adopted by the heath system's clinical performance council last week and goes to the full board in February.
"We think we struck a fair and appropriate balance," Brown concluded. "We don't tinker with the important clinical research and the relationships involved there. We're really focused on the marketing end and the other items that just create a real appearance problem."
Scroll down to see the next article