April 17, 2015
Editor's Desk: And the researchers go wild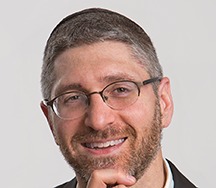 Dr. Daniel Stein has spent years studying clinical informatics, working with EHRs and applying for research grants to study the use of smartphones in measuring behavioral biomarkers. But the MD/PhD, who now runs the ambulatory EHR for physicians affiliated with Weill Cornell Medical College, said he wasn't quite prepared for how Apple's ResearchKit has raised the profile of a profession used to toiling far from the popular spotlight.
"It's a new kind of buzz for me and some of my colleagues," Stein said at an event hosted by the nonprofit start-up Open mHealth in March, about 10 days after five disease-related iPhone apps were rolled out on the Apple platform.
A big reason? Media outlets breathlessly reported that 11,000 people had signed up for a Stanford cardiovascular study using the app within 24 hours of its becoming available on the iTunes store. A Parkinson's app garnered 7,000 enrollees for a trial.
This week Apple an­nounced that, overall, some 60,000 had enlisted for app-based studies and that it was opening ResearchKit up to the broader community.

Interested in beyond-the-pill pacts? More info here.
Even if you're not in academic medicine, you can appreciate its power to change how researchers interact with people. Traditional enrollment in clinical studies is a process that until now has largely relied on old-fashioned methods. "We mail things," said Stein.
At the Open mHealth meet-up, he and fellow researchers sought to separate hype from reality. Another topic Stein talked about is consent, also typically not the most effective process. A person sits down with a potential subject and walks him through a 10-page consent form required by the institutional review board. ResearchKit shows would-be participants a video of the clinical investigator talking about the study.
Deborah Estrin, a professor of computer science at Cornell Tech and of healthcare policy and research at Weill Cornell Medical College, shared that she was initially skeptical of the prospect of conducting research in the wilds of the app store—that is, until a colleague pointed out to her, "Deborah, overnight the world understands what we do."
This greater understanding could be a catalyst for other industry players. One big player in retrospective trials, PatientsLikeMe, confirmed that it expects to leverage the iOS platform for data collection.
ResearchKit could also be an "incredible enabler" for start-ups seeking to build products and generate evidence in the patient-facing part of health tech, Estrin said. Researchers must then, through a host of small-scale studies, work to pull clinically meaningful data points from the raw data streams.
Open mHealth, which is free and builds open-source code that makes it easier for developers to use digital health data, helps do this through its data schemas and standardized APIs, a process that Estrin, who co-founded the nonprofit start-up, thinks will be "turbocharged" in the wake of ResearchKit and its cousin, tracking app HealthKit.
Moreover, "the health systems see this coming," said Estrin. "They see their patients walking in with these devices and wanting to use them and they're trying to figure out how to integrate that into their process."
The app-based research tool may also accelerate the pace at which Big Pharma approaches mHealth players for around-the-pill interventions and beyond-the-pill pacts.
"They [drugmakers] see that not only is this a part of generating evidence and directing care around the use of their products," Estrin told MM&M, "but that in fact this will be an augmenting part of those products."
Scroll down to see the next article