February 10, 2015
Five things for pharma marketers to know: Tuesday, February 10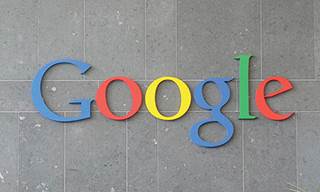 The 2011 Merck-Simcere joint venture is over. BioCentury reports that the once-transformational deal, which was to help the corporate sales in what it describes as Tier-1 and Tier-2 cities, will now be managed by Simcere. The products were to include off-patent drugs including Merck's cholesterol drug Zocor and Simcere's hypertension medication Cozaar. BioCentury says the shift "suggests Merck is reassessing its China strategy to meet an evolving market." BioCentury says it is not clear if the Merck-Simcere split still stands: Merck held 51% of the JV when it was announced.
The FDA says it is OK to scale back on small-print risk information. Regulatory Focus reports that the change — which does not include wraparound provisions for broadcasted items — is limited to magazines and newspapers and "represents a substantial shift in policy for the agency, which has traditionally favored the inclusion of as much information as possible." The FDA has been pursuing a number of studies to assess how, and if, risk information, sinks in when included in advertisements. RF notes that consumers told the FDA they generally don't read the dense warning information. RF notes that the new guidance includes an invitation to use a "conversational tone" in product summaries, saying, for example, "Do not use if," as opposed to "This use is contraindicated."
Google is making its Knowledge Graph a more powerful health information tool. Mobihealth News reports that the tech giant will serve up information about symptoms and treatments associated with a searched condition, and illustrations, when available. Mobihealth notes that Google is not promoting the amped-up results as medical advice and that project manager Prem Ramaswami wrote on a company blog that the details that will begin showing up this week are "intended for informational purposes only — and you should always consult a healthcare professional." Ramaswami also notes that 20% of Google searches are health related.
The measles outbreak continues to broaden. The Wall Street Journal reports that the number of cases increased 19% in the past week, to 121 cases, from 102 the previous week. The Journal says the majority of the cases — 85% — are linked to the outbreak that started at Disneyland in California two months ago. The outbreak has heated an already hot topic of vaccinations, as well as highlighted that vaccines have been so effective eradicating conditions that young doctors need help identifying them.
HBO host John Oliver kicked off the second season of "Last Week Tonight" with a jab at pharmaceutical marketing. Rolling Stone reports that the segment included American prescription drug use and the billions spent on wooing doctors. In a nod to AMC's "Breaking Bad," he notes that "Walter White could have made more money cooking up rheumatoid arthritis medication."
Scroll down to see the next article