Opinion

The healthcare ecosystem is changing rapidly to succeed requires the adoption of key account management (KAM), a systematic, robust alternative to the traditional buyer/seller model.

Sales reps, supported by rich customer data, will become relationship managers

The FDA must address its policies to accommodate the new medical and media environment

Healthcare has amazing content at its disposal but it isn't enough to just lay it out there (especially with bland stock photography)

Your move? Lean in and make eye contact. Show that you care

How should pharma organize around adjacencies to therapeutics?

"The key to executing a successful multichannel campaign is to know your audience, help them rather than sell to them and create meaningful content that shares the brand story appropriately across channels."

A treatise on understanding the FDA's latest guidance of low-risk general wellness products.
How the adoption of principles from recent, successful start ups can be applied to pharma marketing.

Here are some important takeaways to take note of from this year's Super Bowl.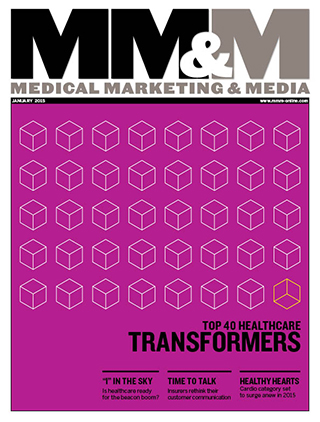 Did you miss January's Top 40 Healthcare Transformers issue? Read how these inventors, strategists, entrepreneurs and wonks are challenging, disrupting and otherwise transforming the healthcare business. And join us April 30 to honor them at the Transforming Healthcare Dinner. Click here.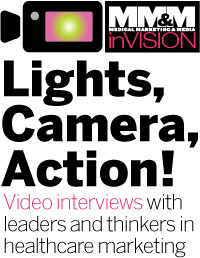 Check out what's trending