Opinion

Multiple marketing channels offer an effective way to ensure that meaningful relationships can be developed with prospects and when done right can increase revenue by more than 10% while reducing costs by 25%, if not both

When Monique Levy, one of the most-level-headed analysts in the pharma industry, calls attention to a mysterious phenomenon, you listen.
Either we need to stop calling it digital marketing (because digital is baked into business) and just consider it marketing. If we feel like we can't, then digital might very well be a dead-end job.

An early review of the Apple Watch


Well-designed studies can deliver actionable information that optimizes customer engagement

A textbook example of a firm doing the right thing in a crisis: J&J's decisive crisis management saved a brand
Apple's ResearchKit could accelerate the pace at which industry approaches start-ups building products in the patient-facing part of health tech

Apple is putting the power of clinical trials in our pockets with ResearchKit.

Though it's unlikely that patient portals will ever be accessed as often as mobile banking, ensuring that the patient portal provides obvious value to a patient's experience with a healthcare provider remains an important point.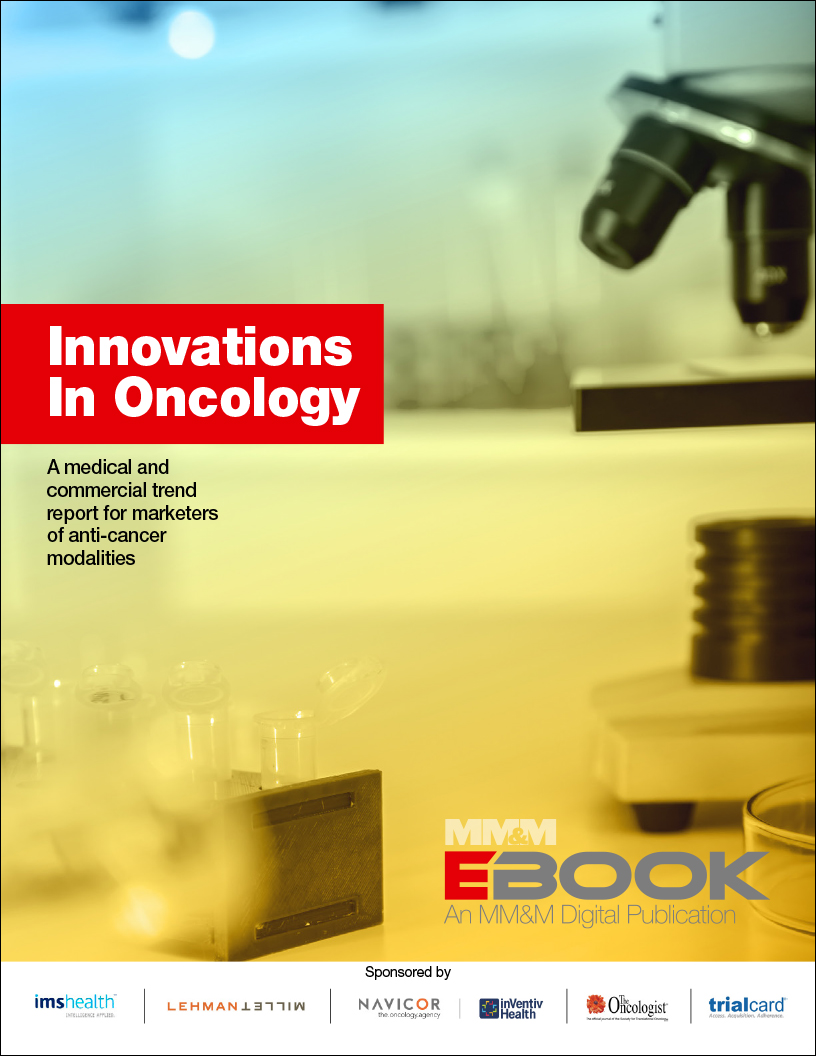 A wave of more effective anti-cancer drugs has set the oncology world on fire with enthusiasm. While many hail this as a new era, an equally vocal faction questions the money spent for the value gained. This medical and commercial trend report for marketers of anti-cancer modalities touches on many of the latest shifts that have expedited product launches and otherwise impacted promotion and reimbursement of these drugs. Click here.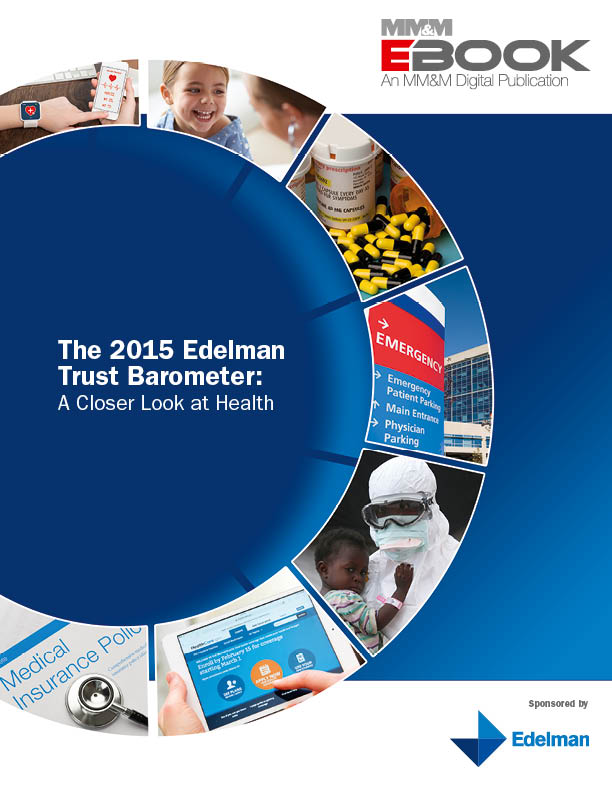 Pharma continues to struggle with its image. Exhibit A is the public debate around the price of, and access to, new and innovative meds. As countless transformative technologies hit market, has industry done enough to anchor its permission to innovate? To provide a closer look at trends affecting trust over the past year, MM&M presents this e-book, "The 2015 Edelman Trust Barometer." Click here.
Check out what's trending