Opinion

Key trends from the latest Consumer Electronics Show through the eyes of NostaLab's John Nosta

Stop trying to sell your edgy work as a TV spot. By finding a backdoor through digital, risky work can often see the light of day, says one ad consultant.
"Although the United States represents almost half of the biologics market in terms of revenue and volume, biosimilars growth will be fueled by focusing on the emerging markets, by addressing non-consumption and patient inability to pay for high-priced biologics."

"Technology is evolving in a way that will make your detailing experiences even more meaningful. 2015 will bring in some exciting and innovative products..."

"Here are some examples of some elegant initiatives from some very smart people to put a substantial stake in the ground toward these rather monumental global [health] efforts."

As these 40 standouts show, the industry is ready to move forward

One issue lurking for marketers is the potential elimination of the tax exemption for advertising

"The trouble is that the market is changing much faster than most marketers realize."

"Customer service is more than just a nice-to-have. In this competitive marketplace, it can mean the difference between your brand or someone else's."

"We are living in an era of great medical technological innovations. However, this is shifting healthcare back home and expecting patients to understand excessive medical information and follow complex instructions."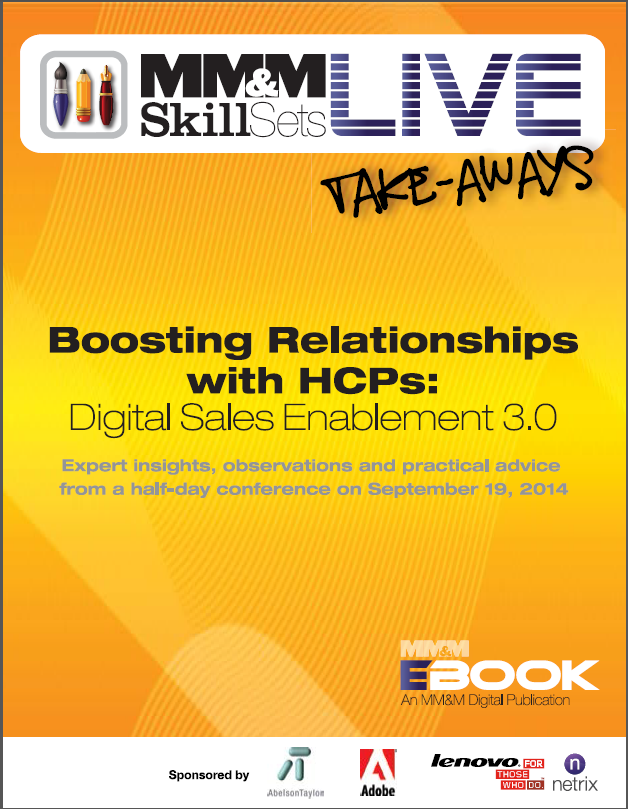 This compelling e-book shares a wealth of insights designed to help members of sales forces connect with elusive HCPs. An expanded version has also been created that includes video interviews and other multimedia content. Click here for access.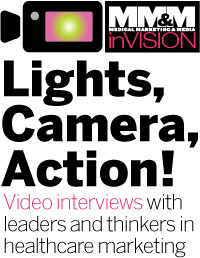 Check out what's trending