Opinion
Agency

Success today is predicated on recognizing that every patient is different, every disease is different, every drug, every breakthrough and every cure is different.
Agency
"Today's conversations between sales reps and their HCP customers often include talk about a drug's savings offer. And on the non-personal/digital front, many of pharma's biggest brands are putting cost savings front and center."
Features

Gen Y wants companies to stand for "Important missions and values"
Agency

The next generations will engage with the digital world in a way that could effect real change in breast cancer.
Education

Using the same methods they use to stimulate demand for a brand, agencies can educate communities and ultimately transform how countries approach healthcare, urges H.E. Toyin Saraki.
Digital

Health apps become multilingual
Agency

The pharmaceutical industry's need for promotional spending has never been greater
Digital

Apple's official entry into the health wearables market indicates they've taken on a considerable, new design challenge: health behavior change.
Features

Satisfaction levels among pharma-based respondents fell, but didn't exactly tank
Agency
The great thing about TEDMED—the promise of the brand—is that it will inspire you to see the world differently. On this most important score, TEDMED succeeded in some spectacular ways.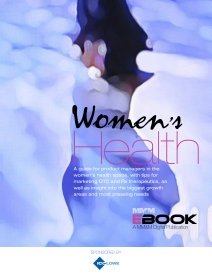 The Women's Health landscape is ripe with opportunity for pharma marketers. This seven-page eBook offers product managers a guide to capitalizing on the trends, growth areas and unmet needs. Includes alternative channels to engage OB/GYNs and oncologists, and plenty of tips. Click here to access it.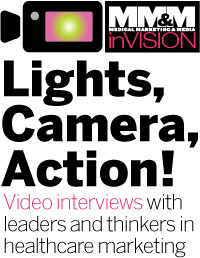 Check out what's trending