Opinion

With POC on the march, the FDA will have to stretch its monitoring efforts to keep up

Safety information is knowledge. And, in the pursuit of public health, knowledge is power

Sandoz will need to put across the biosimilar concept to doctors as it challenges Neupogen and Teva's Granix

Brent Scholz is group creative director, Intouch Solutions
Being in charge does not mean that you need to make every decision

Will DIY and the mHealth movement be the catalysts driving change?

Key trends from the latest Consumer Electronics Show through the eyes of NostaLab's John Nosta

Stop trying to sell your edgy work as a TV spot. By finding a backdoor through digital, risky work can often see the light of day, says one ad consultant.
"Although the United States represents almost half of the biologics market in terms of revenue and volume, biosimilars growth will be fueled by focusing on the emerging markets, by addressing non-consumption and patient inability to pay for high-priced biologics."

"Technology is evolving in a way that will make your detailing experiences even more meaningful. 2015 will bring in some exciting and innovative products..."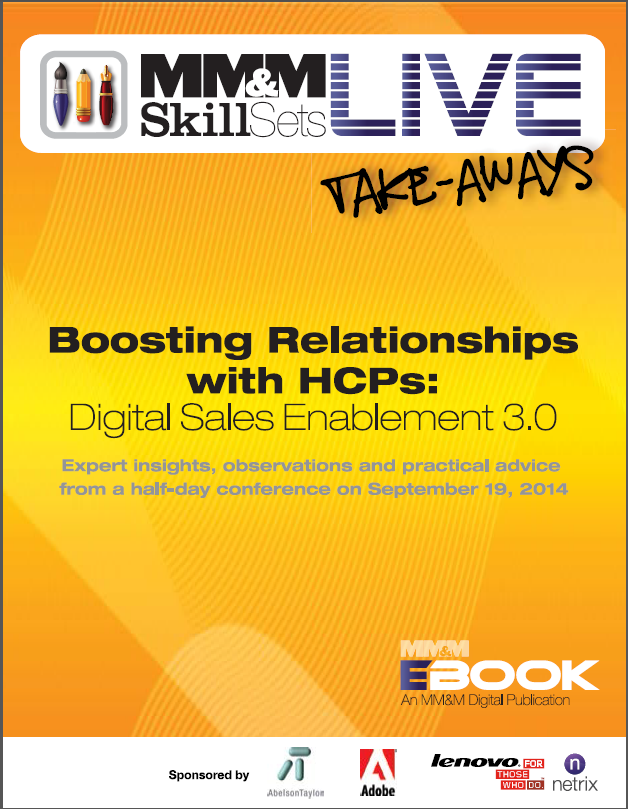 This compelling e-book shares a wealth of insights designed to help members of sales forces connect with elusive HCPs. An expanded version has also been created that includes video interviews and other multimedia content. Click here for access.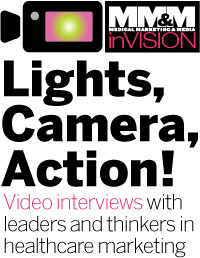 Check out what's trending