MM&M Podcast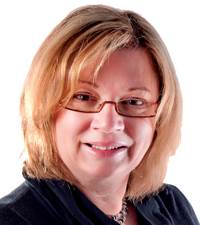 Sponsored by TRUE Health + Wellness. The increasingly demanding schedules of healthcare professionals continue to narrow the window of opportunity for pharma sales teams, and, as a result, marketers are focusing more on non-personal promotion. However, there's a lot more to it than simply bombarding physicians with brand messages, as Anne Stroup, Managing Director at TRUE Health + Wellness, explains to MM&M's James Chase in this special podcast presentation.
Live at MM&M Transforming Healthcare
In his keynote address at the MM&M Transforming Healthcare conference, Dr. Gautam Gulati says the industry is being outpaced by its innovation.
One executive referred to AI as a "black box" and as the "Tower of Babel."
Execs stressed the importance of collaboration, consumer-mindedness.
The artificial pancreas can provide value to the health system.
MM&M honors 40 upstarts and veteran innovation gurus.
For the first time MM&M honors a group of 10 agency execs.